1953–195?
195?–196?
196?–197?
197?–198?
198?–199?
1993–2000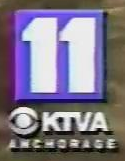 2000–2003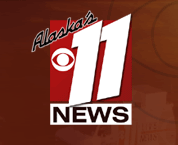 2003–2006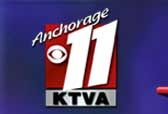 2006–2008

2008–2013
2013–present
2013–2019
2019–present

In 2020, Gray Television, which owns KTUU-TV, KYES-TV (channel 5) in Anchorage, and NBC affiliate KTVF in Fairbanks brought KATH-LD and KSCT-LP in May. Later in July 31, Gray and the owner of KTVA, Denali Media Holdings (which is a subsidiary of cable provider, General Communication Inc.), announced that the former company brought KTVA's non-license assets as well as it's news department and its CBS affiliation, putting an end to nearly 66 years of its CBS affiliation since its sign on in 1953. All CBS programs were moved to KYES-TV and the transfer took place on the same day while MyNetworkTV Programs moved to KYES-DT4 (it would have also simulcast on KTVA as well). However KYES-TV became a simulcast for the time being. Due to FCC regulations, Gray cannot buy KTVA outright, and GCI had initially had not made plans to what to do for KTVA's license and facilities. After its final newscast on August 30, 2020, KTVA notified the FCC that it would go dark on September 3 as it looks for a new buyer. It is expected to last for 6 months but it must resume broadcasting on September 3, 2021 to avoid an automatic cancellation of the license.
Video
Community content is available under
CC-BY-SA
unless otherwise noted.