Rowntree's Chocolate Crisp
1935–1937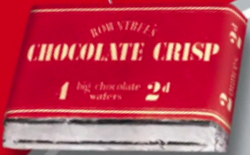 Rowntree's Kit Kat Chocolate Crisp
1937–1945
Rowntree's Kit Kat
1945–1947 (Blue label)
During World War II, dark chocolate was used due to a lack of ingredients. The label was made blue instead of red to indicate the change.
1947–1988 (Red label)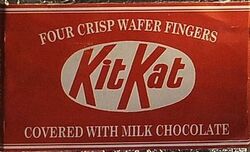 After World War II, the candy reverted back to the red label.
Nestlé Kit Kat
1988–1995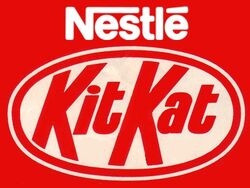 1995–2004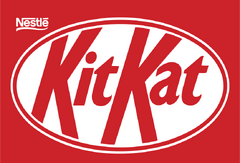 2004–2017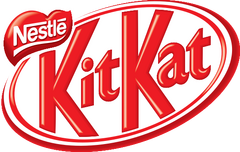 2017–present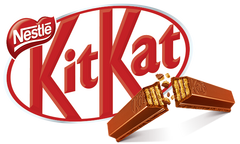 See Also
Community content is available under
CC-BY-SA
unless otherwise noted.