1987–1999

The logo from introduction was the all-capital wordmark.
1999–2002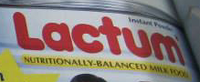 The logo used to have a rounded font, but it has a color red rectangle logo until 2002.
2002–2018
2002–2008

In 2002, the logo has changed with the "VITAMINIZED" on the above of the wordmark.
2008–2018

The new logo in 2008 has changed the "VITAMINIZED" word on above to Optima font and the Lactum wordmark has modified.
2018–present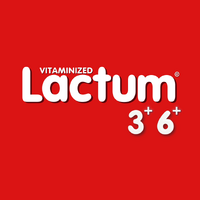 The logo in 2018 has changed all of these in VAG Rounded font.