M3D
2012
M3 was originally launched as M3D on 25 June 2012, but later, it was shut down on 13 August.
M3
2013–2019, 2019–present (online)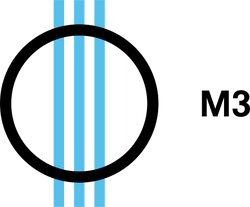 M3D was relaunched as M3 on 20 December 2013.
On 30 April 2019, M3 ceased broadcasting as a TV channel, and moved as an online-only channel starting from 1 May. This is similar to what BBC Three in the UK had done in 2016.