Magnolia (first era)
1925–1996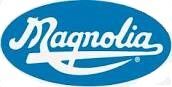 Magnolia uses this classical logo since 1925.
Nestlé Magnolia
1996–2000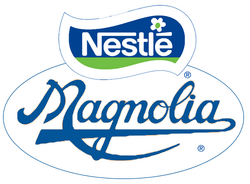 When Magnolia was merged with Nestle, Magnolia became Nestlé Magnolia.
2000–2004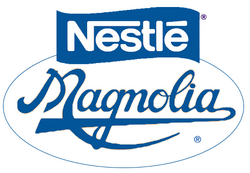 Using this logo until 2004.
Magnolia (second era)
2004-2009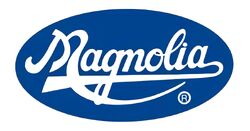 2009–2015
2015–present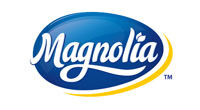 When Magnolia celebrated its 90th anniversary, Magnolia received a new logo for the first time since the old Magnolia logo was dated back in 1925. The font is in simpler cursive font. The blue color of the oval was used to be dated back in 1925.
Community content is available under
CC-BY-SA
unless otherwise noted.