1994-1998
In 1994, SMC transferred its ice cream and milk businesses to a new company, Magnolia Nestlé Corporation, a joint-venture with Nestlé. SMC retained ownership of the Magnolia brand since it was also being used by other SMC products. SMC also retained ownership of the Aurora Boulevard property. In 1998, SMC withdrew from the Magnolia-Nestlé venture and a non-compete clause barred it from the ice cream and milk businesses for five years. Upon the expiration of the non-compete clause in 2004, SMC revived its ice cream and milk businesses through its subsidiary, Magnolia, Inc.
1995-2001 (Yogurts and Desserts)
1996-2001 (Others)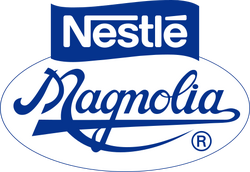 Community content is available under
CC-BY-SA
unless otherwise noted.