Maroc Telecom, abbreviated as IAM (from the Arabic acronym, Itissalat al-Maghrib), is the largest and oldest telecommunications company in Morocco. It is majority-owned by the Emirati telecom company Etisalat, which owns a 53% stake (acquired from Vivendi in May 2014). The Moroccan government holds a 30% stake in the company. Maroc Telecom's domestic competitors are Orange and inwi.
IAM owns a stake in a number of subsidiaries throughout Francophone Africa, many of which use the Moov brand. These are owned by a subsidiary called Atlantique Telecom, which was wholly owned by Etisalat before IAM acquired it in 2015.
1998–2006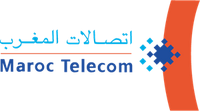 2006–present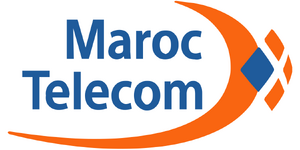 Current mobile network operations:
Etisalat (United Arab Emirates, Egypt, Afghanistan) | Saudi Arabia: Mobily | Pakistan: ptcl1 (Ufone)
Maroc Telecom2 (Morocco) and its subsidiaries:
Benin, Central African Republic, Côte d'Ivoire, Gabon, Niger, Togo: Moov | Mali: Sotelma | Burkina Faso: Onatel | Mauritania: Mauritel | Chad: Tigo3
---
Former operations:
Nigeria: Etisalat | Sri Lanka: Etisalat3, 4 | Sudan: Canar
---
Notes:
1Co-owned with the Government of Pakistan.
2Maroc Telecom is 53% owned by Etisalat.
3Acquired from Millicom.
4Acquired by CK Hutchison Holdings.

---