MasterCard Black
2013–2016

Mastercard Black
2016–present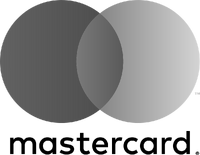 With the launch of the new Mastercard brand identity, Mastercard Black uses the silver Mastercard logo, called the "Premium Brand Mark" (shared with World Elite Mastercard), with the word "Black" in the Mastercard house font at some distance of the logo on the cards themselves.
2018–present
In tandem with the introduction of the wordmark-less "Mastercard Symbol", the Premium Brand Mark used on the cards and digital wallets was also updated and will become mandatory by July 1, 2020. For other uses, the 2016 logo remains effective.
Community content is available under
CC-BY-SA
unless otherwise noted.