(8 intermediate revisions by one other user not shown)
Line 1:
Line 1:
−

== 1971–1984 ==

+

== ==

 

[[File:McDonald's_1968.svg|200px|center]]

 

[[File:McDonald's_1968.svg|200px|center]]

−

The first restaurant from McDonald's opened in Yagoona, NSW during 1971.

+

first McDonald's opened in Yagoona, 1971.

 
 
 

== 1984–2006 ==

 

== 1984–2006 ==

−

[[File:Mcdonalds-90s-logo.svg|220x220px|center]]

+

[[File:Mcdonalds-90s-logo.svg||center]]

 

In 1984, the logo was given a red background and the text became white.

 

In 1984, the logo was given a red background and the text became white.

−

== 2006–present ==

 
⚫
 
⚫
 
 
 
 
+

== 2003–2006 ==

 
+

[[File:McDonalds.svg|200px|center]]

 
 
−

==Alt Logo==

+

== ==

 
⚫
−

[[File:Fandommmm.png|left]][[File:Poooooop.png|right]]

 
 
⚫
 
 
 

{{McDonald's}}

 

{{McDonald's}}
---
Revision as of 23:10, 26 May 2020
1971–2006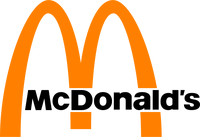 This logo was first introduced to Australian people when McDonald's opened its first Australian branch in Yagoona, New South Wales on 30 May 1971. Some people call this "Macca's".
1984–2006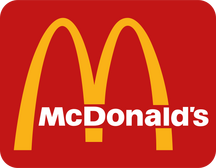 In 1984, the logo was given a red background and the text became white.
2003–2006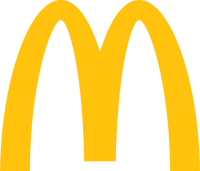 2006–present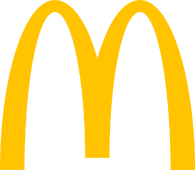 As part of the first restaurant redesign for decades, called 'Forever Young', the logo was redesigned.
Community content is available under
CC-BY-SA
unless otherwise noted.