1981–2003
1981–1984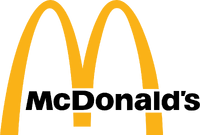 This logo was first introduced in the Philippines when McDonald's opened its first Philippine branch in Morayta, Sampaloc on September 27, 1981. Some people call this McDo, as the shortening of its name.
1984–2003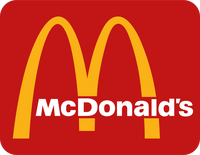 In 1984, the logo was given a red background and the text became white.
2003–present
2003–2006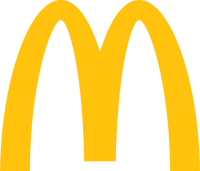 2006–present
As part of the first restaurant redesign for decades, called 'Forever Young', the logo was redesigned.
Other logos
1999–2003

The slogan Kita-kits sa McDo was re-introduced in late 2020.
2003–2006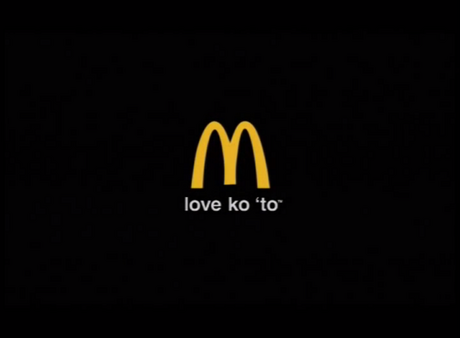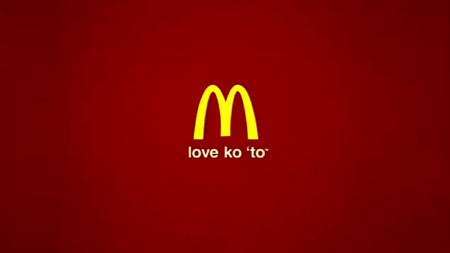 Since 2003, the main slogan used for McDonald's Philippines is "love ko 'to", although it has been in primary use in recent years. The motion logo that began usage during June 2004 consists of a Golden Arches logo flying down from the top and then zooming out. The Golden Arches logo then shines and the words "love ko 'to" zoom out, leaving a trail. The motion logo's background was originally black during its first years of usage, but was changed to red later in its life. A placeholder cheap-looking variant with no rotation and flying and featuring the Golden Arches with bevels was used from September 15, 2003 until June 2004 and an enhanced version featuring the thin Golden Arches logo (same as in Europe) was used from 2009 until 2010, resulting in the total discontinuation of McDonald's Philippines' very first motion logo bearing the "love ko 'to" slogan.
2006–present
2011–2014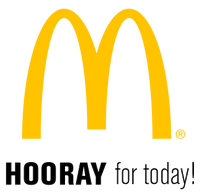 2015–2018
2018–present
Community content is available under
CC-BY-SA
unless otherwise noted.