Contents

1992–2017
2017–2022
2022–present
Real
1992–2022
1992–2017

A network of Real (with the exception of hypermarkets in Kotelniki) were officially sold to the French trading group Auchan. Due to the order of FAS hypermarket in Kotelniki, it was not sold and it was moved to the management of Metro Cash & Carry.
2017–2022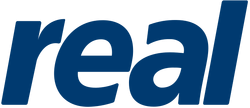 In 2020, Metro Cash & Carry sold Real to the russian investor SCP Group. SCP Group sold around 270 Real stores to Edeka, Kaufland and Globus. The name Real will no longer be used since July 1, 2022.
Mein Real
2022–present
On July 1, 2022, Real changed its name to Mein Real.