1979–1985 (USA and International), 2003–present (East Asia)
| | |
| --- | --- |
| | SVG NEEDED |
1985-1988
| | |
| --- | --- |
| | SVG NEEDED |
In 1985, the Mello Yello logo was updated for the first time with all uppercase lettering (with the logo in comparison with the 90s' Mountain Dew logo). It was the version seen in the Ernest P. Worrell commercials.
1988–1994
1994–1999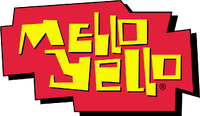 | | |
| --- | --- |
| | SVG NEEDED |
In 1994, the logo was given a wild font, and labels used gridlines.
1999–2010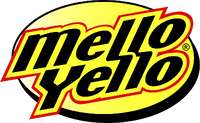 | | |
| --- | --- |
| | SVG NEEDED |
In 1999, the logo was updated with a circular yellow backdrop. This was the only Mello Yello logo to last for more than a decade, and was used longer than any other logo in history. It still exists on some mechanical Coke fountains and vending machines.
2010–2015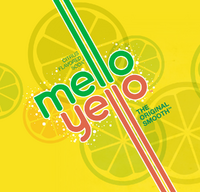 | | |
| --- | --- |
| | SVG NEEDED |
In April 2010, the Mello Yello logo was changed with a surprise rebrand which hearkened back to its 1970s roots. The "L's" were changed into long lines parallel to each other, stretching off to the edges of the packaging. Although it is replaced by the new logo, it is still used in some vending machines. The logo was still present on 20 oz bottles of Cherry and Peach Mello Yello until mid-2017 before being updated to feature the present logo.
2015–present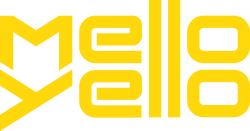 In December 2015, the logo had changed to something substantially more modern than its earlier iterations. This change came with a new can design and the 'MY' monogram.