Contents

1999-2000
2000-2013
2013-present
MercadoLibre, Inc. is an Argentine e-commerce company founded in 1999 as a system of auctions. It has operations in eighteen countries, all in Latin America, but particularly Argentina, Brazil (as
MercadoLivre
), Mexico, Chile, Colombia, Peru, Uruguay, and Venezuela.
MercadoLibre also had an operation in Portugal in 2010, until it was closed on 22 May 2018 to fully focus on Latin America.
Other former operations include Spain, which was closed in 2003, and the US, which was fully absorbed into eBay by 2015.
1999-2000

2000-2013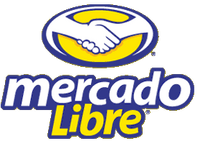 2013-present