Contents

2007-2010
2010-2011
2015-present
USL club
2006-2010
Miami FC were founded in 2006, joining the USL First Division that same year.
2010-2011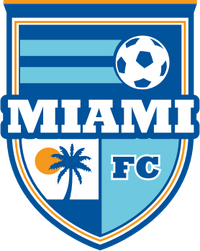 They participated in the USSF Division 2 Professional League for the 2010 season. On February 17, 2011, the club rebranded to the Fort Lauderdale Strikers in the North American Soccer League.
NASL club
2015-present
A new club joined the NASL with the name Miami FC in 2015, to start play in 2016. The club unveiled their logo on August 10, 2015.[1]