1860–1941
| | |
| --- | --- |
| | LOGO MISSING |
1941–1943

Milton Bradley, which was established in 1860, did not adopt a logo until 1941.
1943–1964, 2002–2008

Milton Bradley's first version of their classic logo was adopted in 1943 and was used as their primary logo until 1963. It was still used in the "Key to Fun" logo until 1964. It could also be found on Operation money until 2008.
1962–1963

This variant appeared on some of MB's "Big Ben" puzzles from 1962 to 1963.
1963–present
1963–1978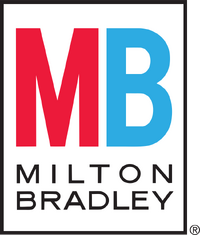 1978–1997
1997–present
MB Games
2008–present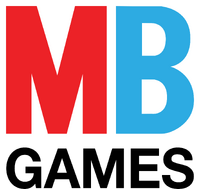 "Key to Fun" logo
1950–1964
The Key to Fun logo first appeared on the front of Milton Bradley games and puzzles circa 1950 and was used until 1986. An Australian company, John Sands Pty. Ltd. also used an identical logo on some of its board games, replacing the Milton Bradley logo with the John Sands logo, as it was MB's Australian distributor at the time.
1964–1978
1978–1986