Mokka is a Hungarian breakfast program currently airing on TV2 since September 6, 2004. The program airs each weekday morning from 06:18 am.
2004-2006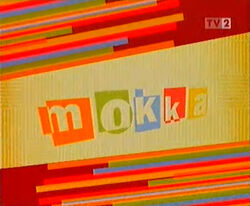 2006-2007
2007-2008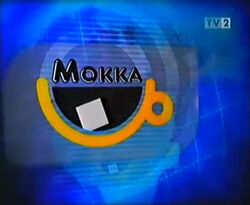 2008-2014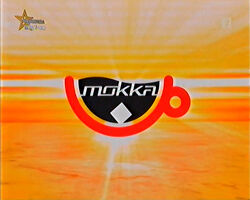 On August 25th, 2008 (the same day when TV2 rebranded) Mokka revamped its logo, which also introduced a new studio, as well as a new presenter.
2014-present

2014-2018
On March 17th, 2014, Mokka introduced a completely new intro, and the logo was also revamped, with the letter O being stylized as a coffee bean.
2018-present
When Mokka returned after an Easter break on April 3rd, 2018, the program changed its logo, and the color of the logo was changed to white. However, the music remained the same.
Television
---
---
---
---