1971 (prototype)
On August 10, 1971 Before the Mr. Men books was first published a 8 year old boy named Adam Hargreaves asked his father named Roger Hargreaves about what does a tickle look like? and then after the question by Adam Hargreaves, Roger Hargreaves starts making a prototype book version of Mr. Tickle and it was finally made.
1971–present
1971–1977

After Roger Hargreaves made a prototype book version of Mr. Tickle, He officially made 6 Mr. Men books which are Mr. Tickle, Mr. Greedy, Mr. Happy, Mr. Nosey, Mr. Sneeze and Mr. Bump. and there was first published and released to stores.
1974-1978
1977–1983

1983–1995

Little Miss Splendid's Gift (pilot)
1994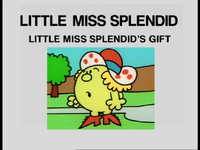 1995–1997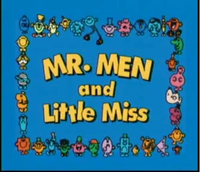 1997–2008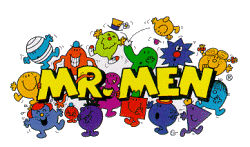 2008–2009
2009–present
Mr. Men Mini Cinema!
2020-present

2021-present