Mumbai Indians, commonly abbreviated as MI, is a Twenty20 franchise cricket team that has played in the Indian Premier League since the league's inception in 2008. It is the tournament's most successful team, having won the IPL four times (in 2013, 2015, 2017 and 2019) and the now-defunct Champions League Twenty20 twice (in 2011 and 2013). Only Chennai Super Kings has come close, with three titles (2010, 2011 and 2018), and six more final appearances (including three losses against MI in 2013, 2015 and 2019).
Mumbai Indians is entirely owned by Reliance Industries Limited, the largest Indian business conglomerate.
2008–2010
2010–present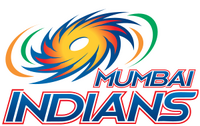 2015–present
Telecommunications:
Main telecom brand: Jio | Smartphone brand: LYF
Jio Platforms:
Apps and services: Jio Biker Buddy | JioBrowser | Jio CAF Pickup | JioCall | JioCareers | JioChat | JioCinema | JioCloud | JioFiber | Jio Gate | Jio Group Talk | Jio Health Hub | JioHome | Jio Learning | Jio Media Ware | JioMeet | Jio Messages | Jio Mitra | JioMoney | Jio Motive | JioNews | Jio Partner World | JioPOS Lite | JioSaavn (music streaming) | JioSecurity | JioSwitch | Jio Smart Security | JioTV

Acquisitions: Haptik1
---
Indian stores:
Supermarkets: Neighbourhood grocery: Reliance Fresh | Hypermart: Reliance Smart | Wholesale: Reliance Market
Apparel: General: Reliance Trends | Women: Project Eve | Online fashion: Ajio
Electronics: Store: Reliance Digital (Xpress and Xpress Mini) | Home appliances: Reconnect
Footwear: Reliance Footprint
Jewellery: Reliance Jewels

Acquisitions: Urban Ladder | Zivame (15%)
International stores:
Toys and games: Hamleys (also present in India)
---
Media and broadcast:

Media group: Network18 (TV18 | Viacom182)
News portals: News18.com (CricketNext) | Firstpost | Moneycontrol | CNBC-TV18.com3

Part of Reliance Industries Limited (Network18)
---
Subsidiaries: Viacom181 (Viacom18 Studios)
---
News18 network:
National news channels: Hindi: News18 India | English: CNN-News182
Business news channels3: Hindi: CNBC Awaaz | English: CNBC-TV18 HD | Gujarati: CNBC Bajar
Regional news channels: (most acquired from the ETV Network)
Hindi-speaking regions: News18 Punjab/Haryana/Himachal Pradesh, Uttar Pradesh/Uttarakhand, Madhya Pradesh/Chhattisgarh, Bihar/Jharkhand and Rajasthan
Other regional channels: News18 Kannada, Bangla, Odia, Lokmat+ (Marathi), Gujarati, Urdu, Assam/Northeast+ (Assamese), Tamil Nadu+ (Tamil) and Kerala+ (Malayalam)

---
AETN18 network4:
History TV18 HD
Other channels: Topper TV | Shop CJ
---
Defunct channels: FYI TV18 HD
Divested channels: Home Shop 18
---
+Not formerly owned by ETV Network; these channels have always been owned by TV18.
1Joint venture with ViacomCBS.
2Joint venture with Turner Broadcasting System (WarnerMedia).
3Joint venture with NBCUniversal (Comcast).
4Joint venture with A&E Networks.

---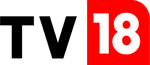 Cable TV operators: Hathway | DEN Cable | GTPL
---
Industrial products:
Petroleum and fuels: Reliance Petroleum and Reliance Gas | Synthetic fibres: Recron | Readymade garments and suitings: Only Vimal

---
Sports franchises:
Indian Premier League: Mumbai Indians
---
Defunct properties:
Defunct retail stores: Furniture and home décor: Reliance Living | Books, movies and games: Reliance Timeout
---
Notes:
1Acquired from The Times Group.
2Joint venture with ViacomCBS.
3CNBC-branded channels and properties are under licence from Comcast.

---