1999–2010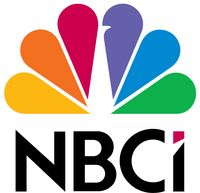 In 1999, NBC launched NBCi (briefly changing its web address to "www.nbci.com"), a heavily advertised online venture serving as an attempt to launch an Internet portal and homepage. This move saw NBC partner with XOOM.com (not to be confused with the current money transfer service), e-mail.com, AllBusiness.com, and Snap.com (eventually acquiring all four companies outright; Snap should also not be confused with the current-day parent of Snapchat) to launch a multi-faceted internet portal with e-mail, webhosting, community, chat and personalization capabilities, and news content. Subsequently, in April 2000, NBC purchased GlobalBrain, a company specializing in search engines that learned from searches initiated by its users, for $32 million.
The experiment lasted roughly one season; after its failure, NBCi's operations were folded back into NBC. The NBC Television portion of the website reverted to NBC.com. However, the NBCi website continued in operation as a portal for NBC-branded content (NBCi.com would be redirected to NBCi.msnbc.com), using a co-branded version of InfoSpace to deliver minimal portal content. In mid-2007, NBCi.com began to mirror the main NBC.com website;[116] NBCi.com was eventually redirected to the NBC.com domain in 2010.
Community content is available under
CC-BY-SA
unless otherwise noted.