1994–2008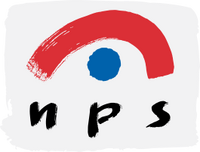 In 1994, a part of NOS split off to form NPS (Nederlands Programma Stichting).
2008–2010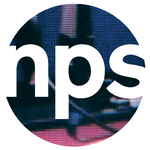 On September 3, 2008, NPS adopted a new logo. The broadcaster had realised that it needed a stronger identity not to have its funding cut. The new logo is based on a window made up of a circle with the NPS name in it, through which various images can be seen.
There are eleven basic versions of the logo representing various programming genres. There is also a greyscale version and one completely white version for use on coloured backgrounds.
The look was created by KesselsKramer.
On September 1, 2010, NPS merged with Teleac and RVU to form NTR. Some aspects of the NPS identity are inherited by NTR.