This page only shows primary logo variants.
For other related logos and images, see:
Namco Limited (Japanese: 株式会社ナムコ) was a Japanese video game developer and publisher headquartered in Ōta, Tokyo. Namco is currently a part of Bandai Namco Holdings, under the name of Bandai Namco Entertainment since 2006.
Nakamura Seisakusho/Nakamura Manufacturing Company
1955–1971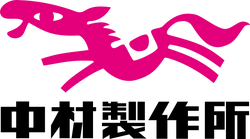 On June 1, 1955, Namco was founded by Masaya Nakamura as Nakamura Seisakusho (株式会社中村製作所). The company was reorganized to Nakamura Manufacturing Company in 1959.
Namco
1971–present
1971–1977

In 1971, Nakamura Manufacturing introduced the name Namco, an abbreviation of Nakamura Manufacturing Company. In 1974, the company acquired Atari Japan.
1977–present

In 1977, Nakamura Manufacturing changed its corporate name to Namco.
On September 29, 2005, Namco was acquired by a toy and anime company Bandai to form Namco Bandai Holdings. On March 31, 2006, Namco and Bandai's video game operations were merged into Namco Bandai Games (now Bandai Namco Entertainment). This logo is still used for their video arcades and other entertainment products, as well as on games until February 2014.
External links