This page only shows primary logo variants.
For other related logos and images, see:
2007−2012

National Indigenous Television launched on July 13, 2007, replacing Imparja Info Channel on Optus Aurora.
2012−2016
On December 12, 2012, NITV relaunched as a nationwide free-to-air channel.
2016−present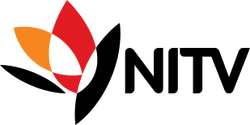 On February 26, 2016, NITV changed its logo to an abstraction of fire constructed from pieces of the SBS Mercator icon.