Contents

2002-2008
2008-2013
2013-present
New Orleans Hornets
2002-2008
The New Orleans Hornets were formed after the original Charlotte Hornets franchise relocated to New Orleans for the 2002/03 NBA season.
2008-2013
New Orleans Pelicans
2013-present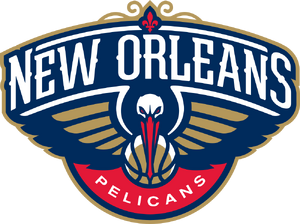 On January 24, 2013, the New Orleans Hornets announced they would rename themselves as the New Orleans Pelicans in an effort to localize the franchise name, as the Hornets were carried over from the original Charlotte Hornets during relocation. The new name took effect in the 2013-14 NBA season. As a result, records and history of the Hornets from 1988 to 2002 before relocation to New Orleans were returned to the second Charlotte Hornets franchise.
See Also