News18 Bihar/Jharkhand is an Indian regional Hindi-language television channel from Network 18, aimed at the states of Bihar and Jharkhand. Launched on 27 January 2002 as ETV Bihar/Jharkhand, it adopted its current name on 16 March 2018.
ETV Bihar/Jharkhand
2002–2018
News18 Bihar/Jharkhand
2018–Present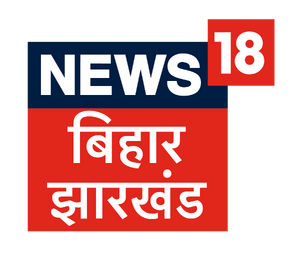 Part of Reliance Industries Limited (Network18)
---
Subsidiaries: Viacom181 (Viacom18 Studios)
---
News18 network:
National news channels: Hindi: News18 India | English: CNN-News182
Business news channels3: Hindi: CNBC Awaaz | English: CNBC-TV18 HD | Gujarati: CNBC Bajar
Regional news channels: (most acquired from the ETV Network)
Hindi-speaking regions: News18 Punjab/Haryana/Himachal Pradesh, Uttar Pradesh/Uttarakhand, Madhya Pradesh/Chhattisgarh, Bihar/Jharkhand and Rajasthan
Other regional channels: News18 Kannada, Bangla, Odia, Lokmat+ (Marathi), Gujarati, Urdu, Assam/Northeast+ (Assamese), Tamil Nadu+ (Tamil) and Kerala+ (Malayalam)

---
AETN18 network4:
History TV18 HD
Other channels: Topper TV | Shop CJ
---
Defunct channels: FYI TV18 HD
Divested channels: Home Shop 18
---
+Not formerly owned by ETV Network; these channels have always been owned by TV18.
1Joint venture with ViacomCBS.
2Joint venture with Turner Broadcasting System (WarnerMedia).
3Joint venture with NBCUniversal (Comcast).
4Joint venture with A&E Networks.

---