2008–2015
Newsy launched in 2008 as primarily a news syndication service, offering content to Microsoft, The Huffington Post, and other digital journalism platforms.
2015–2021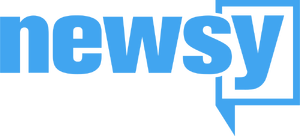 Newsy was purchased by The E.W. Scripps Company in October 2014, and become a cable news service on December 31, 2017, replacing RLTV.
2021–present
In April 2021, The E.W. Scripps Company announced that Newsy would transition to an over-the-air/over-the-top service, signing off its cable services on June 30, 2021. Ahead of its over-the-air relaunch on October 1, 2021, Newsy would run promotions featuring this new logo.
External links