Nickelodeon is a Canadian English language specialty channel based on the U.S. cable network of the same name owned by Corus Entertainment under a brand licensing agreement with ViacomCBS.
As with all of its sister networks throughout the world, Nickelodeon airs programs aimed at children and young teenagers. Prior to the channel's launch, YTV and Treehouse TV served as the main outlets for both Nickelodeon and Nick Jr. programs under output agreements with Viacom. Both channels continue to premiere new original series from the U.S. networks as they are more widely distributed than the Canadian Nickelodeon channel, owing to their status as analog channels.
Discovery Kids Canada
2001-2009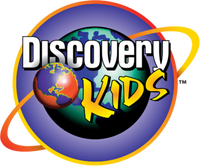 | | |
| --- | --- |
| | SVG NEEDED |
On September 3, 2001, the Canadian version of Discovery Kids was launched, using the logo from the American version. Although this logo was no longer used by the American version in 2002, it was still used in the Canadian version until November 1, 2009, when the channel was replaced by Nickelodeon Canada.  
Nickelodeon Canada
2009–present

In September 2009, Corus announced it had reached an agreement with MTV Networks, a subsidiary of ViacomCBS, to launch Nickelodeon in Canada as a domestic channel. The channel was launched as Nickelodeon on November 2, 2009 at 6 a.m. using the "YTV OneWorld" license. Because it is legally a distinct service, subscription television companies had to reach new agreements with Corus in order to carry Nickelodeon, as Discovery Kids operated under a different license.
External links