This page only shows primary logo variants.
For other related logos and images, see:
Contents

1889–1950
1950–1960
1960–1964
1964–1965
1964–1967
1965–1967
1965–1970
1967–1975
1968–1970
1970–1975
1968–1970
1973–1975
1975–present
1977–2003
1983–2008, 2008–present (secondary)
2006–2016, 2016–present (secondary)
2016–present
Nintendo Koppai/Nintendo Playing Card Co.
1889–1960
1889–1950
This logo was used on early products such as Japanese playing cards. The kanji characters, in order, are nin (任), ten (天) and do (堂). This logo is still used as a flag in the company's headquarters today.
1950–1960
1960–1964
1964–1965
1964–1967
1965–1967
Nintendo
1965–1970
1967–1975
Typography: 
Helvetica Condensed Black
(modified)
By this point, Nintendo's wordmark began to bear, more or less, a resemblance to what it is today.
1968–1970
Typography: 
Helvetica Condensed Black
(modified)
This logo was shaped as a hexagon and was used on toys until 1970.
1970–1975
Typography: 
Helvetica Condensed Black
(modified)
In 1970, the shape was changed to a rounded rectangle, which has formed the basis of many of the company's logos since.
1968–1970
1973–1975
1975–present
By 1975, the Nintendo wordmark's typeface reached its final form. The standalone wordmark, without the rounded rectangle shape surrounding it, is only used on copyright notices, Game Boy boot up screens and its corporate headquarters in Kyoto. It was used as the sole logo until 1977, which was around the time Nintendo released its first home video game systems. This wordmark is still used internationally today.
1977–2003
Starting in 1977, the 1970 logo was brought back, but used the 1975 wordmark and the rounded rectangle was now bolder and stretched out a little. This logo was used around the time Nintendo started to produce video game consoles with the release of the Color TV-Game, and was also used on initial packaging for the Famicom.
1983–2008, 2008–present (secondary)
This logo was adopted when Nintendo became an electronic game-focused company in 1983 (although the company still makes playing cards today). The wordmark is a little bolder and the rectangle fits tighter around the text when compared to the 1977 version. The logo was also colored back to red from the 1967 logo. In 2000, it was recolored blue in Japan, but remained red elsewhere until 2006. This logo was still used as its main corporate logo until 2008, and is still used in a few trailers and a very few games.
2006–2016, 2016–present (secondary)
In 2006, the logo's color scheme was changed from red to gray, the "®" symbol was made smaller and the white background inside the racetrack was removed.[1] This logo debuted when the Wii was released and was adopted by Nintendo of Europe as the main logo in 2008, following Nintendo of Japan and America later that year. This logo is still used in a few trailers, very few games, some game cartridges, one of their Twitter accounts[2], and for the logos, or part of the logo, of most Nintendo subsidiaries.
2016–present
Typography: 
Pretendo (unofficial)
Lato
FF Mark
Museo Sans
On May 11, 2016, Nintendo phased out its gray variant as the main logo and reintroduced the red color, but as a background color against a white variant of its logo. This mirrors the branding of the Nintendo Switch, where the logo is normally within a red box. This was introduced along with their new slogan, "There's No Play Like It", which was retired in 2019. This logo was also used on later Nintendo 3DS and amiibo products, replacing the 2006 gray logo on their packaging.
References
External links
Consoles
Color TV-Game | Nintendo Entertainment System | Super Nintendo Entertainment System | Nintendo 64 (64DD) | GameCube | Wii | Wii U | Nintendo Switch1
---
Handhelds

Game & Watch | Virtual Boy | Nintendo DS (Nintendo DSi) | Nintendo 3DS (XL | 2DS | New) | Nintendo Switch1
---
Classic Editions
NES Classic Edition | SNES Classic Edition
---
Subsidiaries
1-UP Studio | iQue | Mario Club | Monolith Soft | Next Level Games | NDcube | Nintendo European Research & Development | Nintendo Sales Co., Ltd. | Nintendo of America (Nintendo Treehouse) | Nintendo Software Technology | Retro Studios | The Pokémon Company (33%)
---
Franchises

A franchise of Nintendo
---
---
---
---
---
---
---
---
---
---
---

Main Games
---
---
---
---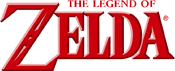 Main Series Video Games
Red, Blue, Green (JP), (Yellow) | Gold, Silver (Crystal) | Ruby, Sapphire (Emerald) | Diamond, Pearl (Platinum) | Black, White (Black 2, White 2) | X, Y | Sun, Moon (Ultra Sun, Ultra Moon) | Sword, Shield | Scarlet, Violet
---
---
---
---
---
---
---
---
---
---
---

Donkey Kong | Fire Emblem | Yoshi
---
Services
My Nintendo | Nintendo Direct | Nintendo eShop | Nintendo Network | Nintendo Switch Online | Virtual Console
---
Other
Amiibo | Kyoto Broadcasting System (4.95%) | Nintendo Minute | DeNA (10%) | Nintendo Labo | Nintendo Seal of Quality | Seattle Mariners (10%) | Nintendo New York
---
Smart-Device Applications
Miitomo | Nintendo Switch Parental Controls
---
Defunct
Art Style | Club Nintendo | Nintendo Anime Channel | Nintendo DSi Shop | Nintendo Power | Nintendo Video | Nintendo Wi-Fi Connection | Touch Generations | Miiverse | Nintendo Spotlight | Nintendo TVii | Wii Shop Channel | WiiWare | Triforce
---
Notes
1 Nintendo Switch is a hybrid console which acts both as a home and handheld unit and satisfies the criteria for both categories.