Contents

2002-2017, 2019
2017-2019
2019-present
2002-2017, 2019

Initially, the newscast was created by NTC, Programar, UniTV and SportSat, a consortium called "La Red Independiente", a union that lasted until 2003 when from 2004 until April 30, 2017, Colombiana de Televisión unites with NTC to produce the newscast. Since May 1, 2017 is produced totally by NTC.
2017-2019

With the re-launch of the new Canal 1, will use its official typography in the news.
NTC manager Jorge Acosta announced that the news will end in 2020 by decision of Hemisphere Media Group. The final broadcast in free TV is November 30, 2019, But in December, The news will be broadcasted by CableNoticias.
2019-present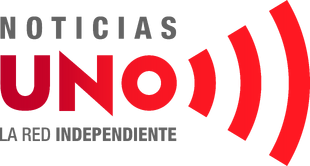 Community content is available under
CC-BY-SA
unless otherwise noted.