Contents

2017–2019
2019–2020
2020–present
Nova S is the Serbian offshoot of Nova TV, a Croatian television channel owned by the Southeast European mass media company United Group.
Top
2017–2019

Nova S was launched on 14 December 2017, as Top.
Nova S
2019–2020
The channel changed its name on 25 March 2019 at 14:00 CET to Nova S after United Group launched Nova M and Nova BH the previous year. On the same day, the parent Nova TV in Croatia rebranded with a new logo and graphics, which was not used by the other three Nova channels at the time.
2020–present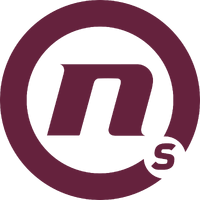 | | |
| --- | --- |
| Typography:  | FS Untitled (graphics) |

| | |
| --- | --- |
| Launched:  | 28 February 2020 |
Less than a year after the channel launched, on 28 February 2020, Nova S changed its logo so that it now incorporates the 2019 logo of its Croatian counterpart. The graphics package used by the parent Nova has also been implemented by the Serbian offshoot, but in maroon instead of red.
However, Nova BH and Nova M continued to use the 2007-style logos until 9 October 2021.