Contents

1998–2007
2002–2016
2016–2022
2022-present
Telemar
1998–2002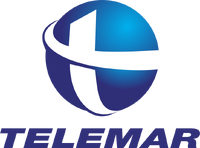 Oi
2002–present

2002–2016
In 2002, Telemar launched its mobile communications brand, Oi ("Hi", in Portuguese), with its identity designed by Wolff Olins. The logo, resembles a speech bubble, used in many different shapes. In 2007, all their services rebranded under Oi, and in 2012, the company's corporate name was changed from Telemar Norte Leste S.A. to Oi S.A.
2016-2022
In March 2016, Oi refreshed their existing brand by literally making it more flexible. The bubble that encases the brand name can now become freeform and comes in one of three possible graduated finishes. The final package of branding, co-designed by Wolff Olins and FutureBrand São Paulo, consists of about 70 variations (regarding each logo is restrained to it's given gradient as shown below).
2022-present
Due to a huge economical crisis in the latest years, Oi sold their mobile communications business and infrastructure to a consortium formed by Vivo, Tim and Claro in 2022. In April of the same year, the company was rebranded - with an updated logo, turning green their main color -, focusing on their fiber broadband services.