Contents

1996–2003
2003–2015
2015–2020
2020–present
Viva Cinema
1996–2003
Viva Cinema was launched on May 6, 1996 as 24 hour all-Filipino Movie channel, the channel was joint venture between Satellite Television for Asian Region (STAR TV Network) and Viva Entertainment, Inc. The 1996 Viva Cinema logo was similar like different logos of STAR TV channels until 1998 (while the 1996 Viva Cinema logo was still being used until 2003), the "Viva" text on the top and the "Cinema" text on the below, and also the old Viva's 1981 logo (which the bexel on the V doesn't look wide) on the Blue square background, Even after the rest of the Star network rebranded on 1 April 2001 with a new logo scheme, Viva Cinema's logo remained unchanged and it continued to use Star's 1996-1998 logo until 2003. On July 31, 2003, after the STAR Group Limited and Viva Entertainment, Inc. joint venture was expired and declined to renew their contract, Viva Cinema went defunct, while Viva Entertainment launched its own all-Filipino movie channel as Pinoy Box Office (PBO) on August 1, 2003.
Station ID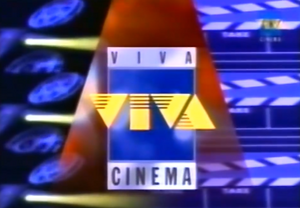 Pinoy Box Office
2003–2015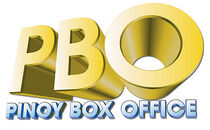 In August 1, 2003, after Viva and STAR joint venture (under the Viva Cinema brand) ended, Viva Entertainment launched as 24-hour all-Filipino movie channel of Viva, "Pinoy Box Office (PBO)". PBO's first logo was the 3D word "PBO" in gold and the word "PINOY BOX OFFICE" in blue below it. As the former on-screen bug, the wordmark was removed.
PBO
2015–present
2015–2020
Few months after PBO became No. 1 all-Filipino Movie channel on Cable and Satellite based on Kantar Media Philippines survey defeated the network's rival Cinema One of ABS-CBN, The new logo was introduced on March 1, 2015 and it was the viridian lowercase letters "PBO". Below the logo is the gray text "Paborito ng Bayan" (The Nation's Favorite) also in lowercase. The PBO logo as an on-screen bug is white and the slogan is removed. In March 2020, the channel also introduced a new slogan: Una Ka Rito!
2020–present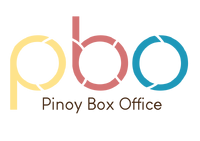 On October 17, 2020, PBO rebranded with a new logo. It is almost exactly the same as the previous logo, except the letters are thin and split in nine segments. The "p" is in a pale cream color, while the "b" and "o" are colored beige red and turquoise.
Part of Disney India (The Walt Disney Company)
---
Star India
Television channels:
Hindi: Entertainment: Star Plus HD (Other), Star Bharat HD and Star Utsav | Movies: Star Gold HD, Star Gold 2 HD, Star Gold Select HD and Star Utsav Movies

English: Entertainment: Star World HD and Star World Premiere HD | Movies: Star Movies HD and Star Movies Select HD | Lifestyle: Fox Life HD | Knowledge and infotainment: National Geographic HD and Wild HD | Kids: BabyTV HD
Regional languages:
Entertainment channels: Tamil: Star Vijay HD | Telugu: Star Maa HD | Kannada: Star Suvarna HD | Malayalam: Asianet HD and Asianet Plus | Bengali: Star Jalsha HD | Marathi: Star Pravah HD
Movie channels: Tamil: Vijay Super | Telugu: Star Maa Movies HD and Star Maa Gold | Kannada: Star Suvarna Plus | Malayalam: Asianet Movies | Bengali: Jalsha Movies HD
Music channels: Tamil: Vijay Music | Telugu: Star Maa Music
Star Sports:
English: Star Sports 1 HD, Star Sports 2 HD and Star Sports 3 | Hindi: Star Sports 1 Hindi HD and Star Sports First
Regional languages: Star Sports 1 Tamil, Telugu, Kannada, Bangla and Marathi
Star Sports Select: Star Sports Select 1 HD, Star Sports Select 2 HD

Upcoming and planned channels:
Bangla: Jalsha Josh | Malayalam: Asianet Movies HD | Marathi: Pravah Picture | Odia: Star Kirano HD | Tamil: Vijay Super HD
Sports: Star Sports 3 HD, 1 Malayalam, 1 Tamil HD and 1 Gujarati
---
International channels:
United Kingdom and Europe: Utsav Plus HD, Utsav Gold HD and Utsav Bharat
Middle East and Southeast Asia: Vijay TV
Africa: Star Life
Taiwan: Star Movies HD
---
Other assets:
Video-on-demand service: Disney+ Hotstar | Film production: Fox Star Studios (Other)
Affiliated company: Tata Sky1 (HD, + HD, Tata Sky Binge+; defunct: Tata Sky+, Tata Sky Transfer)
---
Former channels and properties:
Defunct: Life OK/Star One | Star Movies Action | FX | Fox Crime (India) | Channel V (India) | ESPN India | Movies OK | Nat Geo Tamil | Nat Geo Telugu | ESPN Star Sports
Divested: News network2 (Star News | Star Ananda | Star Majha) | Star CJ Alive3 | MTV4 | Star China Media5 (Star Sports | Xing Kong | Channel V (China) | Fortune Star) | antv6 | Film Indonesia | Star World (Asia)7, Star Movies7 (Asia, Philippines and Taiwan) | Viva Cinema8 | Channel V (Korea)
Discontinued: Nat Geo Music | Nat Geo People | BabyTV
---
Notes:
1Joint venture with Tata Group.
2Sold to ABP Group.
3Sold to CJ ENM.
4Joint venture between Star and Viacom. Dissolved in 1994 with the launch of Channel V.
5Sold to China Media Capital.
6Sold to Visi Media Asia, which had owned 80% of the channel (Star formerly owned 20%).
7Rebranded from Star to Fox channels in 2017. Pending shutdown in 2021.
8Relaunched as Pinoy Box Office.

---