1928–1983
1928–1963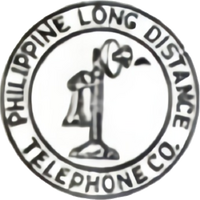 Philippine Long Distance Telephone Company was founded on November 28, 1928.
1963–1983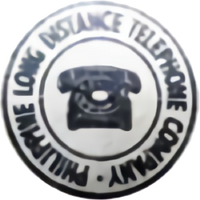 The telephone logo was changed to modify the telephone in the Philippines. This type of telephone was invented in 1927, before PLDT was founded.
1983–1996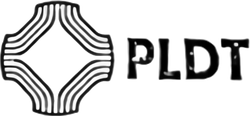 Philippine Long Distance Telephone Company was renamed as simply PLDT. The famous "telephone receivers" symbol, formed through a repetition of the abstract figure of the telephone receiver to complete four sides, was launched in 1983 and would be used as a template for the next logo below.
1996–2016

The new PLDT logo launched during its 68th anniversary in November 1996. The new red color of the slightly revised symbol is meant to convey "energy, warmth, heart, speed and life." The borders of the old logo were removed to signify the Company's openness to change in the competitive global environment and to the transition to the next millennium.
In April 2016, the company dropped the "long distance telephone" from its corporate name and changed its name from Philippine Long Distance Telephone Company to PLDT, Inc. to better represent the company's current thrust to decisively shift its business to data-driven services. The corporate name change happened two months before PLDT replaced the iconic "telephone receivers" symbol with a triangle logo in June 13.
2016–present

On June 13, 2016, PLDT and its subsidiary Smart unveiled their new logos and identity as part of the company's continuing digital pivot which involves the powerful convergence of PLDT and Smart, combining fixed and wireless technologies to serve individual and enterprise customers.
The new logo, which replaces the former's iconic telephone receiver symbol used for 33 years, is shaped like a triangle with the three sides representing the Company's business pillars - exceptional people, meaningful innovations, and our valuable customers. The triangle is also the symbol for Delta, the fourth letter in the Greek alphabet, which stands for "Change".
Community content is available under
CC-BY-SA
unless otherwise noted.