Phoenix FC
2012-2013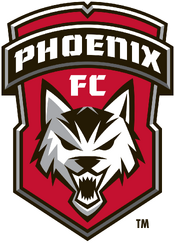 On September 7, 2012, the name Phoenix FC was announced, along with the club logo.[1]
Arizona United
2014-2016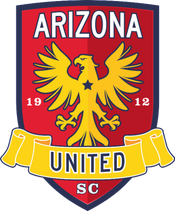 On March 13, 2014, Phoenix FC were bought out. The new ownership rebranded the franchise to Arizona United.
Phoenix Rising FC
2017-present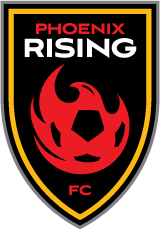 On November 28, 2016, the team was rebranded Phoenix Rising FC by Berke Bakay, President and CEO of Kona Grill.