Plus is a panamanian tv channel, originally created by Cadena Millenium in 2004 as "RCM plus". In 2006, after being sold to Coremusa, the channel was renamed as "plus". The channel's main programming consists in political and news talk shows. Plus also operates several radio stations.
RCM plus
2004-2005
Rcm plus was created in 2004 by cadena Millenium as a sister channel of RCM.
2005-2006

Plus
2006-2009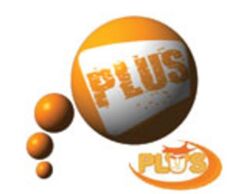 By 2006 the channel was operated by Coremusa after RCM plus was sold by Cadena Millenium.
2009-2020
Logo used since 2009 with the station id number. Since 2014, the channel is operated by Jap Media Inc.
2020-present