2020 (Japanese)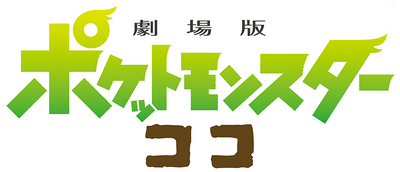 Originally slated for release in Japan on 10 July 2020, it was delayed to 25 December due to the COVID-19 pandemic.
2021 (English)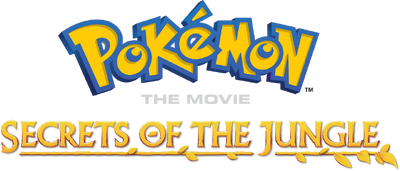 Secrets of the Jungle premiered on Netflix on October 8.
Main Series Video Games
Red, Blue, Green (JP), (Yellow) | Gold, Silver (Crystal) | Ruby, Sapphire (Emerald) | Diamond, Pearl (Platinum) | Black, White (Black 2, White 2) | X, Y | Sun, Moon (Ultra Sun, Ultra Moon) | Sword, Shield

Remakes
FireRed, LeafGreen | HeartGold, SoulSilver | Omega Ruby, Alpha Sapphire | Let's Go, Pikachu!, Let's Go, Eevee!
---
Side Series Video Games
Stadium | Stadium 2 | Box | Colosseum | XD: Gale of Darkness | Battle Revolution | My Pokémon Ranch |
Hey You, Pikachu! | Channel | PokéPark | PokéPark 2 |
Trading Card Game | Pinball | Pinball Ruby and Sapphire | Puzzle League | Puzzle Challenge
| Pokémon Snap | Dash | Typing Adventure | Pokédex 3D | Conquest | Pokédex 3D Pro | Art Academy | Go | Detective Pikachu | Quest | Pokémon Bank | Playhouse | Camp | Home | Masters | Sleep | Detective Pikachu 2 | New Pokémon Snap | Unite
---
Trozei!
Trozei! | Battle Trozei
---
Ranger
Ranger | Shadows of Almia | Guardian Signs
---
Rumble
Rumble | Rumble Blast | U | Rumble World | Rumble Rush
---
Mystery Dungeon
Red | Blue | Explorers of Time | Explorers of Darkness | Explorers of Sky | Go For It! Light Adventure Squad (JP) | Keep Going! Blazing Adventure Squad (JP) | Let's Go! Stormy Adventure Squad (JP) | Gates to Infinity | Super Mystery Dungeon | Rescue Team DX
---
Anime
Indigo League | Orange Islands | Johto Journeys | Johto League Champions | Master Quest | Advanced |
Advanced Challenge | Advanced Battle | Battle Frontier | Diamond and Pearl | Battle Dimension | Galactic Battles | Sinnoh League Victors | Black and White | Rival Destinies | Adventures in Unova | XY | Sun & Moon | Pokémon Journeys | Chronicles
Japanese: Pocket Monsters | Advanced Generation | Diamond and Pearl | Best Wishes | XY | Sun & Moon | Sword & Shield
---
Movies
First Movie | 2000 | 3 | 4Ever | Heroes | Jirachi Wish Maker | Destiny Deoxys | Lucario and the Mystery of Mew |
Ranger and the Temple of the Sea | Rise of Darkrai | Giratina and the Sky Warrior | Arceus and the Jewel of Life | Zoroark Master of Illusions | Victini and Reshiram | Victini and Zekrom | Kyurem vs The Sword of Justice | Genesect and The Legend Awakened | Diancie and the Cocoon of Destruction | Hoopa and the Clash of Ages | Volcanion and the Mechanical Marvel | I Choose You | The Power of Us | Pokémon Detective Pikachu | Mewtwo Strikes Back - Evolution
---
Performances
Pokémon Live
---
Upcoming Video Games
Pokémon Brilliant Diamond | Pokémon Shining Pearl | Pokémon Legends: Arceus
---
Upcoming Movies
Secrets of the Jungle
---
Pikachu shorts
Meloetta's Moonlight Serenade | Eevee & Friends | Pikachu, What's This Key? | Pikachu and the Pokémon Music Squad
---
---