Polsat Film is a Polish movie channel. It was Launched on 2 October 2009. Initially, the station was supposed to be called Polsat Kino.
2009–2020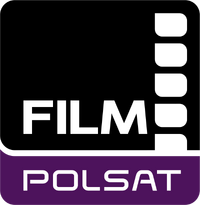 2020–present
After 11 years, Polsat Film, along with seven other sister channels (Super Polsat, Polsat 2, Polsat Café, Polsat Doku, Polsat Play, Polsat Seriale and the international channel Polsat 1), introduced new logos and graphics packages on 6 April 2020. The graphics and theme music are derived from those used by the parent channel since February 2019.
Community content is available under
CC-BY-SA
unless otherwise noted.