Red Bull Leipzig
2009

The club was formed in 2009.
RasenBallsport Leipzig
2009-2010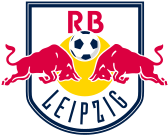 Deutscher Fußball-Bund rules prohibit sponsored club names, so the club launched as RasenBallsport Leipzig, or RB Leipzig for short (as on the club badge).
2010-2014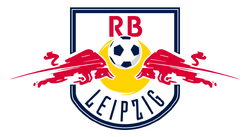 2014-present
On 26 May 2014, RB Leipzig changed their logo, as a condition of their acceptance into 2. Bundesliga.[1] The new logo bears a resemblance to FC Red Bull Salzburg's unsponsored logo used for UEFA tournaments.