This article is about the Dutch channel. For the Polish channel originally launched as RTL7, see TVN7.
RTL 7 is a Dutch free-to-air television channel that was launched as Veronica on September 1, 1995. RTL 7 is a so-called men's channel with action films, reality television about crime and professions, soccer, motorsport and talk shows about sports. During daytime business and financial news channel RTL Z was broadcasting on RTL 7 till RTL Nederland revamped RTL Z into a 24-hours channel on September 7, 2015.
Veronica
1995-2001

RTL7 was launched as Veronica on September 1, 1995 and was owned by Holland Media Group, a joint venture between Veronica Association and CLT.
Yorin
2001-2005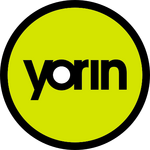 In 2000, Veronica Association announced that it would sell its stake of the channel and Holland Media Group to RTL Group (formerly CLT) as they wanted to start a channel of their own, which resulted in SBS Broadcasting acquiring Fox in 2001 to make way for the channel to be rebranded as Veronica under license from Veronica Association, but SBS and Veronica couldn't reach an agreement until 2003, resulting Fox's two-year rebrand as V8. The RTL-owned Veronica was officially rebranded as Yorin on April 2, 2001.
RTL7
2005-2010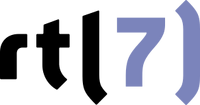 2010-2017

On August 19, 2010, RTL7 presented a new look and a new logo. It will be used from September 6. The new logo departs from the common design that had been used by the Dutch RTL stations for a few years. The new look was created with OOQ.[1][2][3][4]
2017-present