This article is about the Dutch channel. For the Polish channel originally launched as RTL7, see TVN7.
RTL 7 is a Dutch free-to-air television channel that was launched as Veronica on September 1, 1995. RTL 7 is a so-called men's channel with action films, reality television about crime and professions, soccer, motorsport and talk shows about sports. During daytime business and financial news channel RTL Z was broadcasting on RTL 7 till RTL Nederland revamped RTL Z into a 24-hours channel on September 7, 2015.
Veronica
1995-2001
RTL7 was launched as Veronica on September 1, 1995 and was owned by Holland Media Group, a joint venture between Veronica Association and CLT.
Yorin
2001-2005
In 2000, Veronica Association announced that it would sell its stake of the channel and Holland Media Group to RTL Group (formerly CLT) as they wanted to start a channel of their own, which resulted in SBS Broadcasting acquiring Fox in 2001 to make way for the channel to be rebranded as Veronica under license from Veronica Association, but SBS and Veronica couldn't reach an agreement until 2003, resulting Fox's two-year rebrand as V8. The RTL-owned Veronica was officially rebranded as Yorin on April 2, 2001.
RTL7
2005-2010
2010-2017
On August 19, 2010, RTL7 presented a new look and a new logo. It will be used from September 6. The new logo departs from the common design that had been used by the Dutch RTL stations for a few years. The new look was created with OOQ.[1][2][3][4]
2017-present
Part of Bertelsmann
---
Luxembourg
Television channels
RTL Télé Lëtzebuerg | RTL Zwee
Television newscast
RTL De Journal

Radio stations
RTL Radio Lëtzebuerg | RTL Radio (RTL - Die besten Hits aller Zeiten | RTL - UKW 93.3 & 97.0 | RTL - Weihnachtsradio) | L'essentiel radio (25%) | Eldoradio (74.8%)

Digital services:
RTL Play | RTL Today | 5 minutes

---
Part of RTL Group (19.6%)
---
Atresmedia Televisión
Antena 3 | laSexta | Neox | Nova | Mega | Atreseries
International channels
Antena 3 | Atreseries | Atrescine | ¡Hola! TV
---
Atresmedia Radio
Onda Cero | Europa FM | Melodía FM
---
This is a list of programmes broadcast and/or produced by Antena 3. Most of the programmes below are also broadcast outside Spain through Antena 3 Internacional. No imported programming is included. Most Original Series were excluded to avoid problems with the template's lenght.
---
Current programming:
¡Boom! | Antena 3 Noticias | El Hormiguero | Espejo Público | La Ruleta de la Suerte1 | La Voz2 (Senior) | Pasapalabra3
---
Former programming:
¡Ahora Caigo! | Atrapa un Millón4 (Diario) | Distracción Fatal | El Gran Juego de la Oca5 | El Precio Justo6 | ¿Hay Trato?7 | Te Lo Mereces8 | Tu Cara Me Suena9 | ¿Quién Quiere Ser Millonario?10
---
Original Series
Currently broadcast: Amar es para siempre11
Formerly broadcast: El auténtico Rodrigo Leal12 | Velvet | Rescatando a Sara | Sin identidad | Cuéntame un cuento | Algo que celebrar | Bajo sospecha | Allí abajo | Vis a vis | Mar de plástico | Buscando el norte | La embajada | Pulsaciones | La Casa De Papel13 | El incidente | Tiempos de guerra | Apaches | Cuerpo de élite | Fariña | La catedral del mar | Presunto culpable | Matadero | 45 revoluciones | Pequeñas coincidencias | Toy Boy | Perdida | La valla | El nudo | La cocinera de Castamar | Benidorm | Mentiras | Alba14
Upcoming: Deudas15 | Señor, dame paciencia15 | Heridas | Cristo y Rey
---
Notes:
1Spanish version of Wheel of Fortune, currently distributed by CBS Media Ventures.
2Spanish version of The Voice, currently owned by ITV Studios.
3Spanish version of The Alphabet Game, produced by Objective Productions and the BBC.
4Spanish version of The Million Pound Drop (later The £100K Drop), produced by Remarkable Television and broadcast in Britain through Channel 4.
5Spanish version of Il Grande Gioco dell'oca, created by Jocelyn Hattab and broadcast in Italy through Rai 2.
6Spanish version of The Price is Right, currently owned by Fremantle.
7Spanish version of Let's Make a Deal, currently distributed by CAN'T STOP media.
8Produced by Magnolia TV.
9Currently distributed by Endemol Shine Group.
10Spanish version of Who Wants to Be a Millionaire?, currently distributed by Sony Pictures Television.
11Broadcast since 2013.
12Adaptation of the homonym Colombian soap opera, distributed by Caracol Televisión.
13Co-produced with Vancouver Media and Netflix.
14Adaptation of the Turkish soap opera Fatmagül'ün Suçu Ne?, distributed by Kanal D International.
15Original Series that premiered early on Atresplayer Premium.


---
Programmes broadcast in laSexta:
laSexta Noticias | Más Vale Tarde | Pesadilla en la Cocina | ¿Te lo vas a comer?
---
Other
Atresplayer | Atresmedia Conecta | Atresmedia Cine | Atresmedia Studios | tualbum.es | Fundación Atresmedia | Verte | Ponle Freno | Objetivo Bienestar | hazteco | Constantes y Vitales | Flooxer | LOVEStv
---
Former/Defunct
laSexta2 | laSexta3 | Nitro | Xplora | Telehit | Hogar 10 | Ver-T | Antena 3 HD Premium | Antena 3 Canarias | Antena 3 Radio | Onda Cero International | Onda 10 | Onda Cero Música | Gol Televisión | Telenoticias | Global Televisión | Top Chef
---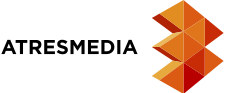 ---
Former assets
Defunct: Switzerland: RTL ProSieben Schweiz1 | Poland: RTL72 | India: Big RTL Thrill3 | France: DIC Entertainment | United States: LBS Communications, Inc.
Divested: United Kingdom:4 Channel 5, 5USA and 5Star | Belgium: RTL Belgium5 | Croatia: RTL Hrvatska6 | Greece: Alpha TV and 902 TV | Southeast Asia:7 RTL CBS Entertainment and RTL CBS Extreme | Russia: Ren TV8 | Luxembourg: RTL99

---
Notes:
1Joint venture with ProSiebenSat.1.
2Sold to ITI Group. Now owned by TVN Group.
3Joint venture with Reliance Broadcast Network.
4Sold to Northern & Shell. Now owned by Paramount.
5Sold to DPG Media and Groupe Rossel.
6Sold to Central European Media Enterprises.
7Joint venture with CBS Studios International.
8Sold to National Media Group.
9Sold to Mediawan Thematics.