RTL Aktuell is the daily newscast of RTL Television in Germany that airs every evening at 18:45. RTL Television has two other newscasts with the same graphics and music sequence: RTL Nachtjournal and Punkt 12.
In addition, the Mediengruppe RTL Deutschland group has two other daily newscasts: VOX Nachrichten on VOX, and the youth-oriented RTL Zwei News on RTL Zwei. There is also the dedicated 24-hour news channel n-tv.
Overview
RTL Aktuell (first era)
1984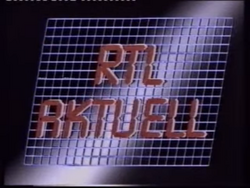 7 vor 7
1984-1988
RTL Aktuell (second era)
1988–1992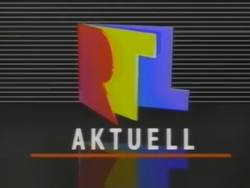 1992–1994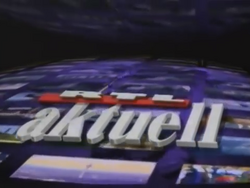 1994–1997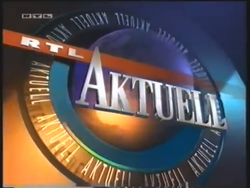 1997–2000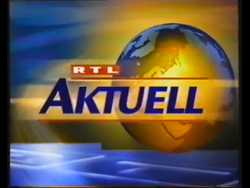 2000–2004
2004–2010
2010–2021

The basic set design and graphics have been unchanged since 2010, unlike some of the RTL Group's other daily newscasts, such as RTL Nieuws in the Netherlands and RTL Híradó in Hungary, which rebranded in 2014 and 2016, respectively.
2021 (tentative)
In September 2020 it was confirmed that RTL Aktuell would be rebranded in 2021. This would follow after the rebranding of some other main infotainment programming that airs on RTL Television.
Community content is available under
CC-BY-SA
unless otherwise noted.