Radio 2
199?–200?

Radio 2 was a Danish radio network started in 1997. Its name was a reference to the fact that the network was owned by the television channel TV 2. Its original logo was also very similar to the one used by TV 2.
TV 2 did however soon sell the network to Clear Channel. In 2003, it was sold to SBS Broadcasting.
200?–2008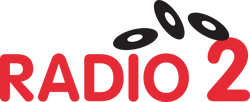 After a while under SBS ownership, the logo was changed to one that resembled to logo of its Swedish sister network Mix Megapol.
Radio City
2008–2009
Radio 2 was replaced by the classic rock network Radio City in February 2008. Radio City itself was closed down in April 2009.
Channels
---
---
---
---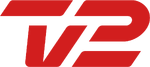 Community content is available under
CC-BY-SA
unless otherwise noted.