Contents

1958–1992
1992
1992–present
Radio Television of Belgrade
1958–1992
When Radio Television of Belgrade (RTB) started, it was one of two television centers that made up Yugoslav Radio Television (JRT). The logo was inspired by a TV antenna (T) while the circle symbolizes a radio wave.
Radio Television of Serbia
1992–1993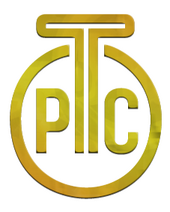 | | |
| --- | --- |
| | SVG NEEDED |
When the company renamed to Radio Television of Serbia, this logo was used, beginning from January 1, 1992, until the Q4 1992, when the current RTS logo began use and replaced the RTB, RTP and RTNS on-screen logos with RTS' new logo's ones, with B1 and B2 being the main channels of the Belgrade divisions, together with the 3K, also known as RTS 3. NS and NS plus were the channels of the Novi Sad division together with the 3P, who timeshared with 3K. P which was the only channel of Priština division. Names of the division channels were kept.
The logo is not unique: it was similar to the 1958 RTB logo. The only differences is that the B (which means Belgrade) was replaced with the S, meaning Serbia.
At the end of the ident, the wordmark below the logo can be replaced by either Television Belgrade, Television Novi Sad or other type of programme or TV studio name, by flipping.
Even after the next logo was introduced in late 1992, a variant of this logo remained in use into early 1993 on the intro of the broadcaster's English-language news program, Belgrade Evening Report.
Example: ident
1992–present
Since 23 August 2014, the company primarily uses the wordmark from the logo.