Pre-launch
On July 25, 2013, a team from Oklahoma City due to begin NASL play in 2015 was announced. On September 10, a "temporary" logo was unveiled.[1]
2014 (Pre-launch)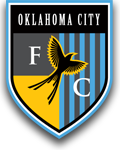 A new logo was unveiled on April 7, 2014.
November 10, 2015-present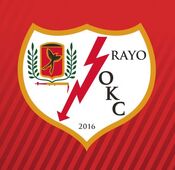 On November 10, 2015, the club was unveiled as La Liga club Rayo Vallecano invested in the team.