1968–1969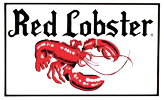 1969–1974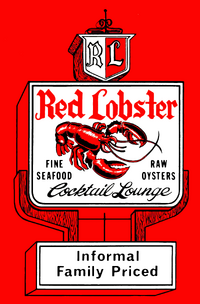 1974–1984

| | |
| --- | --- |
| | BETTER LOGO NEEDED |
1984–1988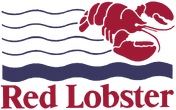 1988–1995
In 1988, Red Lobster removed the background color.
1995–2011
In 1995, the logo was updated for the second time. Restaurants during this logo era used gable roofs.
2011–present

In 2011, the logo was updated for the third time, and made the letters all uppercase, added the slogan "Fresh Fish. Live Lobster." below it, smoothed the colors of the lobster, and filled in a black background. New and renovated restaurants with this logo use a flat roof with gables on different sides. This logo first appeared in 2009 as part of Bar Harbor" restaurant prototype modeled after coastal New England.