Contents

1996-2006
2006-2008
2008-present
Canal 21 / Rede 21
1996-2006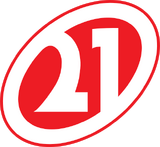 The Canal 21 (literally Channel 21 in English) was founded in 1996 by the Grupo Bandeirantes de Comunicação president João Jorge Saad in the São Paulo city. The channel was renominated as "Rede 21" (Network 21 in English).
PlayTV
Main article: PlayTV (Brazil)
2006-2008

Rede 21 was renamed as PlayTV in 2006, after a agreement with the Oi's subsidiary Gamecorp.
Rede 21
2008-present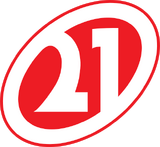 Rede 21 was returned after a breach of contract by the Grupo Bandeirantes with Gamecorp. Thus, PlayTV continued broadcast only in pay-TV.
In the same year, the channel sells 22 hours of your programming for the World Church of the Power of God (IMPD), leaded by the apostle Valdomiro Santiago. In 2013, the rival church of IMPD, the Universal Church of the Kingdom of God (IURD), leaded by the bishop Edir Macedo, owner of Rede Record, bought the same 22 hour of the channel programming, after IMPD have not paid what was provided in the contract.
Community content is available under
CC-BY-SA
unless otherwise noted.