1985-2007

This logo also used in 1985 for its SBT afilitate of the same name in Espírito Santo.
1985-1991 (ES)

This logo used on the 1987 sticker.
1991-2003

This logo used in Pernambuco, before joining Rede Record (now RecordTV) in 1998.
2003-2007

This logo used in the closing seal, together with the name of the Media Group such as radio, newspaper and TV.
2007-present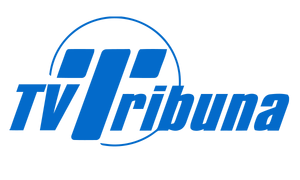 This logo used for TV, used until today. In 2015 (the year in which the TV Tribuna turned 30)
2017-present (Network)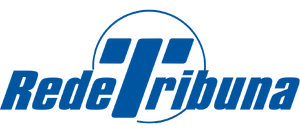 On March 22, 2017 TV Tribuna debuted its broadcasts in High Definition. The problem is that the broadcast was modified to SD Widescreen (ie they zoomed in to look like HDTV), and gave a stretch in the official watermark of the station - formed only by a letter T.
Current stations:
Amazonas: TV Norte Amazonas (Manaus, Parintins)
Acre: TV Rio Branco (Rio Branco) | TV Juruá (Cruzeiro do Sul) | TV Xapuri (Xapuri)
Roraima: TV Norte Boa Vista (Boa Vista)
Rondônia: TV Allamanda (Porto Velho)
Amapá: TV Amazônia (Macapá) | TV Ferreira Gomes (Ferreira Gomes) | TV Jari (Laranjal do Jari) | TV Serra do Navio (Serra do Navio)
Pará: SBT Pará1 (Belém) | TV Paraense (Castanhal) | TV Floresta (Tucuruí) | SBT Capanema (Capanema) | TV São Miguel (São Miguel do Guamá) | TV Ponta Negra (Santarém) | TV Correio (Marabá) | TV Vale do Xingu (Altamira) | TV Cidade (Redenção) | TV Tapajoara (Itaituba) | TV Abaetetuba (Abaetetuba) | SBT Paragominas (Paragominas) | TV Montes Claros (Alenquer) | SBT Xinguara (Xinguara) | TV Atlântico (Dom Eliseu) | TV Fraternidade (Curuçá) | TV Ideal (Vigia) | TV STM (Mocajuba) | TV Tucumã (Tucumã) | TV Xingu (São Félix do Xingu) | TV Guajará (Tailândia)
Tocantins: TV Norte Tocantins (Palmas) | TV Jalapão (Gurupi) | TV Paraíso (Paraíso do Tocantins) | TV Porto (Porto Nacional) | TV Boa Vista (Tocantinópolis)
Maranhão: TV Difusora (Imperatriz, São Luís, Caxias) | | FC TV (Codó) | TV Lago Verde (Lago Verde) | TV Líder (Vargem Grande) | TV CentroNorte (Presidente Dutra)
Piauí: TV Cidade Verde (Teresina)
Ceará: TV Jangadeiro (Fortaleza)
Rio Grande do Norte: TV Ponta Negra (Natal)
Paraíba: TV Tambaú (João Pessoa) | TV Borborema (Campina Grande)
Pernambuco: TV Jornal (Caruaru, Recife)
Alagoas: TV Ponta Verde (Maceió)
Bahia: TV Aratu (Salvador)
Brasília: SBT Brasília1
Goiás: TV Serra Dourada (Goiânia)
Mato Grosso: SBT Cuiabá (Cuiabá) | SBT Rondonópolis (Rondonópolis) | SBT Sinop (Sinop) | SBT Nova Mutum (Nova Mutum) | SBT Sorriso (Sorriso) | Bem TV (Tangará da Serra) | COTV (Barra do Garças) | TV Centro-Oeste (Pontes e Lacerda) | SBT Colíder (Colíder) | TV Descalvados (Cáceres) | TV Ourominas (Matupá) | TV UNIFAMA (Guarantã do Norte) | TV Diamante (Diamantino) | TV Cidade Rosa (Poconé) | TV Real (Campo Verde) | TV Frizon (Paranatinga) | TV Médio Norte (Nortelândia) | TV Rio Verde (Lucas do Rio Verde) | TV Líder (Querência) | SBT Itiquira (Itiquira) | TV Bugres2 (Barra do Bugres) | TV Mirassol2 (Mirassol d'Oeste)
Mato Grosso do Sul: SBT MS (Campo Grande)
Espírito Santo: TV Tribuna (Vitória)
Rio de Janeiro: SBT Rio1 | SBT Interior RJ1 (Nova Friburgo)
Minas Gerais: TV Alterosa (Belo Horizonte, Divinópolis, Juiz de Fora, Manhuaçu, Varginha) | TV Vitoriosa (Ituiutaba)
São Paulo: SBT São Paulo1 (Osasco) | SBT Central1 (Jaú) | SBT RP1 (Ribeirão Preto) | SBT Interior3 (Araçatuba) TV Sorocaba (Sorocaba) | VTV (Campinas, Santos)1 TV Thathi (São Jose dos Campos)
Paraná: Rede Massa (Apucarana, Curitiba, Foz do Iguaçu, Francisco Beltrão, Londrina, Maringá, Ponta Grossa)
Santa Catarina: SCC SBT (Florianópolis, Lages)
Rio Grande do Sul: SBT RS1 (Porto Alegre)
---
SBT-owned-and-operated stations:
Grupo Raman Neves de Comunicação | Complexo de Comunicação O Rio Branco | Grupo James Camelli de Comunicação | TV Xapuri | TV Tropical | TV Allamanda | Organizações José Alcolumbre | Sistema Floresta de Comunicação | Organizações Nivaldo Pereira | Grupo Correio de Comunicação | Rede de Rádio e Televisão Vale do Xingu | Rádio e TV Cidade Sul do Pará | Tapajós Publicidade | Sistema Maratauira de Comunicações |Ouro Verde Comunicações | Rádio e TV Montes Claros de Alenquer | Rede de Comunicação Regional | Prefeitura Municipal de Dom Eliseu | Rádio Televisão Fraternidade | Grupo Ideal dos Montes | Bacex Comércio e Exportação | M.M. Studio Produções e Publicação | Conselho de Desenvolvimento Comunitário de Tucuma | TV Guajará (company) | Grupo Jovem de Comunicações | Grupo Boa Sorte | Sistema Boa Vista de Comunicação | Sistema Difusora de Comunicação | Sistema Sinal Verde de Comunicação | Grupo FC Oliveira | Sistema de Comunicação Lago Verde | Sistema Abreu de Comunicação | Sistema CentroNorte de Comunicação | Grupo Jelta | Sistema Jangadeiro de Comunicação | Sistema Opinião de Comunicação | Rede Tambaú de Comunicação | Sistema Jornal do Commercio de Comunicação | Grupo Aratu | Grupo João Alves de Queiroz | Grupo Roberto Dorner de Comunicação | Sistema de Rádio e Televisão Regional de Sorriso | Boom Comunicações | LF Comunicações e Entretenimento | Sistema Cidade de Rádio e Televisão | Grupo Nova Visão de Comunicação | Grupo Henry | Grupo Conti | Faculdade UNIFAMA | Empresa Diamantinense de Comunicação | TVP Televisão Poconé | Grupo Real | Grupo Frizon | Grupo Médio Norte | Tupi Comunicações | Sistema Líder de Comunicação | Grupo Matogrossense de Comunicação | Rede Centro-Oeste de Rádio e Televisão | Rede Tribuna | Diários Associados | Rede Vitoriosa de Comunicações | Sistema Araçá de Comunicação | Sistema Vanguarda de Comunicação | Empresa de Comunicação PRM | Rede Massa | Grupo SCC | Sistema Leste de Comunicação
---
Former stations:
TV A Crítica (Manaus | Parintins, Amazonas) (currently independent) | TV Cidade (Jaru, Rondônia) (moved to RedeTV!) | TV Altamira (Altamira, Pará) (moved to TV Cultura) | TV Eldorado (Marabá, Pará) (moved to Boas Novas as TV Kairós) | Amazônia TV (Parauapebas, Pará) (moved to RedeTV!) | TV Miracema (Miracema do Tocantins, Tocantins) (currently as Rede Meio Norte) | TV Jovem (Palmas, Tocantins) (moved to RecordTV) | TV Líder (Vargem Grande, Maranhão) (moved to RecordTV) | TV Cidade (Codó, Maranhão) (moved to RecordTV) | TV Maranhão Central (Santa Inês, Maranhão) (moved to Esporte Interativo BR as TV Eldorado) | TV Karajás (Imperatriz, Maranhão) (moved to RecordTV as TV Nativa) | TV Mirante (São Luís, Maranhão) (moved to Globo) | TV Açucena (Balsas, Maranhão) (moved to RecordTV) | TV Meio Norte (Teresina, Piauí) (currently as Rede Meio Norte) | NordesTV (Sobral, Ceará) (moved to Band) | TV Cidade (Fortaleza, Ceará) (moved to RecordTV) | TV O Norte (João Pessoa, Paraíba) (moved to Band as TV Manaíra) | TV Pajuçara (Maceió, Alagoas) (moved to RecordTV) | TV Atalaia (Aracaju, Sergipe) (moved to RecordTV) | TV Sul Bahia (Teixeira de Freitas, Bahia) (currently as RIT) | TV Itapoan (Salvador, Bahia) (moved to RecordTV; currently as RecordTV Itapoan) | TV Goyá (Goiânia, Goiás) (moved to RecordTV; currently as RecordTV Goiás) | TV Migrantes (Guarantã do Norte, Mato Grosso) (moved to RedeTV!) | TV Mutum (Nova Mutum, Mato Grosso) (moved to Rede Cidade Verde) | TV Conquista (Lucas do Rio Verde, Mato Grosso) (moved to RecordTV) | TV Cidade Verde (Cuiabá | Juína | Primavera do Leste | Rondonópolis | Sorriso | Tangará da Serra | Mato Grosso) (currently as Rede Cidade Verde) | TV Cidade (Rondonópolis, Mato Grosso) (moved to RecordTV) | TV SAT (Sorriso, Mato Grosso) (moved to RedeTV!) | TV Dourados (Dourados, Mato Grosso do Sul) (currently as RIT) | TV Vitória (Vitória, Espírito Santo) (moved to RecordTV) | TV Planície (Campos dos Goytacazes, Rio de Janeiro) (moved to Globo as InterTV Planície) | TVB (Campinas | Santos, São Paulo) (Campinas: moved to RecordTV, Santos: moved to Band) | Rede SC (Blumenau | Chapecó | Florianópolis | Joinville, Santa Catarina) (moved to RecordTV, currently as NDTV) | TV Barriga Verde (Florianópolis, Santa Catarina) (moved to Band) | TV Cultura (Chapecó, Santa Catarina) (moved to Globo as NSC TV) | TV Cultura (Florianópolis, Santa Catarina) (currently as Record News Santa Catarina) | TV Nativa (Pelotas, Rio Grande do Sul) (currently as Top TV) | TV Pampa (Carazinho | Pelotas | Santa Maria, Rio Grande do Sul) (moved to RedeTV!) | TV Tropical Boa Vista, Roraima (moved to RedeTV!)
---
Defunct stations:
RRC TV (Tarauacá, Acre) | TV Bragança (Bragança, Pará) | TV Real (Palmas, Tocantins) | TV Sapucaia (Rosário, Maranhão) | TV União dos Vales (Santa Inês, Maranhão) | TV Liberdade (Juína, Mato Grosso)
---
1Owned-and-operated station
2Unknown owner station
3Owned by Sistema Araça and Grupo Silvio Santos
Lean as main station

Current stations:
Amazonas: Band Amazonas1 (Manaus)
Acre: TV5 (Rio Branco) | TV Integração (Cruzeiro do Sul)
Roraima: Band Roraima (Boa Vista)
Rondônia: TV Meridional (Cacoal, Porto Velho) | TV Regional (Presidente Médici)
Amapá: TV Macapá (Macapá)
Pará: RBATV (Belém, Castanhal, Marabá, Paragominas, Parauapebas, Santarém) | TV Açaí (Abaetetuba) | TV Amazônia (Capanema) | TV Bragantina (Bragança) | TV Cidade (Altamira, Mocajuba) | TV Eldorado (Itaituba) | TV Guajarina (Santa Isabel do Pará) | TV Sentinela (Óbidos) | TV Tocantina (Cametá) | TV Vale do Uruará (Uruará)
Tocantins: Sil TV (Gurupi) | TV Amazônia (Araguaína)
Maranhão: Band Maranhão1 (São José de Ribamar, São Luís)| TV Caxias (Caxias) | TV Pinheiro (Pinheiro) | TV Atenas (Pedreiras) | TV Nova Era (Colinas) | TV Verdes Lagos (Lago da Pedra) | TV Palmeira do Norte2 (Codó) | TV Mearim2 (Bacabal) | TV Santa Helena2 (Santa Helena) | TV Cidade2 (Açailândia)
Piauí: Band Piauí1 (Parnaíba, Teresina)
Ceará: Band Ceará (Fortaleza)
Rio Grande do Norte: Band RN1 (Natal)
Paraíba: TV Manaíra (João Pessoa)
Pernambuco: TV Tribuna (Olinda, Recife)
Alagoas: Band Maceió1
Sergipe: Band Aracaju1
Bahia: Band Bahia1 (Salvador)
Brasília: Band Brasília1
Goiás: TV Goiânia (Goiânia)
Mato Grosso: Band MT1 (Cuiabá) | TV Vitória Régia (Cáceres) | Band Barra do Garças(Barra do Garças)
Mato Grosso do Sul: TV Guanandi (Campo Grande)
Espírito Santo: TV Capixaba (Vitória)
Rio de Janeiro: Band Rio1 | Band Rio Interior1 (Barra Mansa)
Minas Gerais: Band Minas1 (Belo Horizonte) | Band Triângulo1 (Uberaba)
São Paulo: Band São Paulo1 | Band Mais 1 (Campinas) | Band Paulista 1 (Presidente Prudente, São José do Rio Preto) | Band Vale 1 (Taubaté) | TV Clube (Ribeirão Preto) | TV Thathi Litoral (Santos, São Vicente)
Paraná: Band Paraná1 (Curitiba) | TV Maringá (Maringá) | TV Tarobá (Cascavel, Londrina)
Santa Catarina: TV Barriga Verde (Florianópolis)
Rio Grande do Sul: Band RS1(Porto Alegre)
---
Owned station and operated by Rede Bandeirantes:
Ecoacre Comunicações | Sistema Integração de Comunicação | Sistema Imperial de Comunicação | Sistema Meridional de Comunicação | Central Rondoniense de Comunicação | Sistema Imperial de Comunicação | Organizações José Alcolumbre | Grupo RBA de Comunicação | Empresa de Comunicação Abaetetubense | Sistema de Comunicação Frederico Braun | Prefeitura Municipal de Bragança | Rádio e Televisão Mansour | Prefeitura Municipal de Mocajuba | ITA Negócios e Comunicações | TV Guajarina (company) | Sistema Sentinela de Comunicação | Prefeitura Municipal de Cametá | Rádio e TV Vale do Uruará Ltda. | Macarena Telecomunicações | Via Brasil Comunicação | Sistema Veneza de Comunicação | Grupo Princesa da Baixada | Atenas Comunicações | Sistema Nova Era de Comunicação | Grupo Waldir Jorge de Comunicação | Sistema Jangadeiro de Comunicação | Sistema Opinião de Comunicação | Rede Tribuna | Rede Vitoriosa de Comunicações | TV Vitória Régia (company) | TV Cidade Verde (company) | Fundação Internacional de Comunicação | Grupo Sá Cavalcante | Sistema Clube de Comunicação | Grupo Solpanamby | Grupo JMalucelli | Grupo Muffato | Grupo Barriga Verde
---
Former Station:
TV Amazonas (Manaus, Amazonas)(moved to Globo as Rede Amazônica) | TV Ajuricaba (Manaus,Amazonas)(current as Boas Novas) | TV Parintins (Parintins, Amazonas)(moved to Globo as Rede Amazônica) | TV Itacoatiara (Itacoatiara, Amazonas)(moved to Globo as Rede Amazônica) | TV União (Rio Branco, Acre)(current as Rede União) | TV Acre (Rio Branco, Acre)(moved to Globo as Rede Amazônica) | TV Roraima (Boa Vista, Roraima)(moved to Globo as Rede Amazônica) | TV Rondônia (Porto Velho, Rondônia)(moved to Globo as Rede Amazônica) | TV Cacoal (Cacoal, Rondônia)(moved to Globo as Rede Amazônica) | TV Ariquemes (Ariquemes, Rondônia)(moved to Globo as Rede Amazônica) | TV Vilhena (Vilhena, Rondônia)(moved to Globo as Rede Amazônica) | TV Ji-Paraná (Ji-Paraná, Rondônia)(moved to Globo as Rede Amazônica) | TV Guajará-Mirim (Guajará-Mirim, Rondônia)(moved to Globo as Rede Amazônica) | TV Amapá (Macapá, Amapá)(moved to Globo as Rede Amazônica) | TV Guajará (Belém, Pará)(current as Boas Novas) | TV Guajará (Tailândia, Pará)(moved to SBT) | TV Cultura do Pará (Belém, Pará)(moved to TV Cultura) | TV Javaés (Palmas, Tocantins)(moved to RecordTV as TV Jovem) | TV Palmas (Palmas, Tocantins)(moved to TV Brasil as TVE Tocantins) | TV Imperatriz (Imperatriz, Maranhão)(moved to Record News) | TV Maranhense (São Luís, Maranhão)(moved to TV Cultura) | TV Maracu (Viana, Maranhão)(moved to SBT) | TV Eldorado (Santa Inês, Maranhão)(moved to Esporte Interativo BR) | TV Cidade (São Luís, Maranhão)(moved to RecordTV) | TV Meio Norte (Teresina, Piauí)(current as Rede Meio Norte) | TV Cidade Verde (Teresina, Piauí)(moved to SBT) | TV Jangadeiro (Fortaleza, Ceará)(moved to SBT) | TV Cidade (Fortaleza, Ceará)(moved to RecordTV) | NordesTV (Sobral, Ceará)(became TV Jangadeiro) | TV Correio (João Pessoa, Paraíba)(moved to RecordTV) | TV Cabo Branco (João Pessoa, Paraíba)(moved to Globo) | TV Clube (Recife, Pernambuco)(moved to RecordTV) | TV Pernambuco (Caruaru, Pernambuco)(moved to TV Brasil) | TV Jornal (Recife, Pernambuco)(moved to SBT) | TV Alagoas (Maceió, Alagoas)(moved to SBT as TV Ponta Verde) | TV Jornal (Aracaju, Sergipe)(current as TV Canção Nova) | TV Atalaia (Aracaju, Sergipe)(moved to RecordTV) | TV Nacional (Brasília)(current as TV Brasil Capital) | TV Brasil Central (Goiânia, Goiás)(moved to TV Cultura) | TV Cidade Verde (Cuiabá | Juína | Primavera do Leste | Rondonópolis | Sorriso | Tangará da Serra, Mato Grosso)(current as Rede Cidade Verde) | TV Mutum (Nova Mutum, Mato Grosso)(moved to Rede Cidade Verde) | TV Brasil Oeste (Cuiabá, Mato Grosso)(moved to RBTV) | TV Caiuás (Dourados, Mato Grosso do Sul)(current as RIT Dourados) | TV Norte Fluminense (Campos dos Goytacazes, Rio de Janeiro)(current as RecordTV Interior RJ) | TV Paranaíba (Uberlândia, Minas Gerais)(moved to RecordTV) | TV São Paulo Centro (Bauru, São Paulo)(current as RecordTV Paulista) | TV Imagem do Noroeste (Paranavaí, Paraná)(moved to Globo as RPC TV) | TV Guairacá (Guarapuava, Paraná)(moved to Globo as RPC TV) | TV Esplanada (Ponta Grossa, Paraná)(moved to Globo as RPC TV) | TV Paraná (Curitiba, Paraná)(current as CNT Curitiba) | TV Tropical (Londrina, Paraná)(current as CNT Tropical) | TV Catarinense (Joaçaba, Santa Catarina)(moved to Globo as NSC TV) | TV Eldorado (Criciúma, Santa Catarina)(moved to Globo as NSC TV) | TV Xanxerê (Xanxerê, Santa Catarina)(moved to RecordTV as NDTV) | TV Vale do Itajaí (Itajaí, Santa Catarina)(moved to RecordTV as NDTV) | TV Cultura (Florianópolis, Santa Catarina)(current as Record News Santa Catarina) | TV Cachoeira (Cachoeira do Sul, Rio Grande do Sul)(current as TV Novo Tempo)
---
Defunct station:
TV Bandeirantes (Tefé, Amazonas | Palmas, Tocantins) | TV Equatorial (Macapá, Amapá) | TV Girassol (Gurupi, Tocantins) | RSTV (Sapezal, Mato Grosso)
---
1Owned-and-operated station
2Unknow owner station
Lean as main station