Reform UK was founded as the Brexit Party in November 2018 by Nigel Farage and Catherine Blaiklock as a Eurosceptic party with the stated purpose of advocating for the United Kingdom's withdrawal from the European Union ("Brexit", a portmanteau of "Britain" and "exit"), disillusioned with the deadlock in the British Parliament, which, according to the Brexit Party, prevented the UK's withdrawal from the EU.
Brexit Party
2018–2021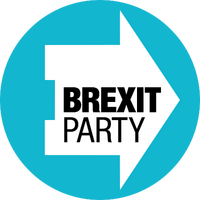 Reform UK
2021–present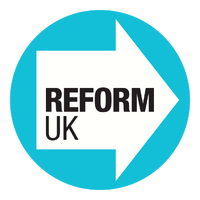 On 31 January 2020, the United Kingdom withdrew from the European Union. By May 2020, proposals to re-brand the Brexit Party as the Reform Party had been suggested. In October 2020, it was announced that Farage had applied to the Electoral Commission to re-register the Brexit Party as Reform UK. On 6 January 2021, the party was officially re-registered as Reform UK. [1]
References
Community content is available under
CC-BY-SA
unless otherwise noted.