This page only shows primary logo variants.
For other related logos and images, see:
2010–2020

The production center Riki was launched in 2010. By the way, this logo was taken from Kikoriki: Team Invincible until 2011.
2020–present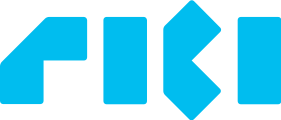 In May 2020, Riki Group have a rebrand. It was posted on Pollskill by Polina Korolevskaya. However, in June 17, 2020, Riki Group has posted name in Facebook, called "Riki.Team". It will be an alternate name for Riki Group.