2014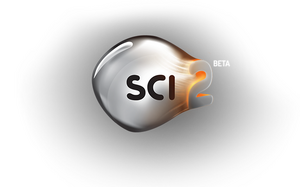 Predecessors
WarnerMedia | Discovery, Inc.
(National Cleaning Contractors | Kinney Parking System | Warner Communications | Time Inc. | Turner Broadcasting System | Discovery Holding Company | Scripps Networks Interactive)
---
Warner Bros. Entertainment
WB Pictures Group:
Warner Bros. Pictures | Warner Animation Group | DC Films | Cartoon Network Movies | Castle Rock Entertainment | CNN Films | Flagship Entertainment Group | New Line Cinema | Spyglass Media Group1 | Wang Film Productions
WB Television Group:
Domestic units: Warner Bros. Television Studios | Warner Horizon Unscripted Television | Alloy Entertainment | Blue Ribbon Content | Max Originals | Telepictures | A Very Good Production | Cartoon Network Studios | Cartoon Network Productions | Warner Bros. Animation (Warner Bros. Classic Animation) | Williams Street Productions | The CW3 (CW Seed)
International units: All3Media (50%)2 | Cartoon Network Latin America Original Productions | Warner Bros. International Television Production (Australia | Belgium (Eyeworks | Savage Film) | Germany | Netherlands (Blazhoffski | Hollands Licht) | Spain | UK (Renegade Pictures | Ricochet | Twenty Twenty | Wall to Wall | Hanna-Barbera Studios Europe | LazyTown Entertainment)
WB Entertainment Group:
Fandango Media (assets)11 | The Wolper Organization | Turner Entertainment Co. | Warner Bros. Theatre Ventures | WaterTower Music
---
DC Entertainment:
DC Comics (Others | Logo Variations) | DC All Access | DC Black Label | DC Collectibles | DC Ink | DC Kids | DC Universe Infinite | DC Vertigo (DC Vertigo/Other) | DC Zoom | Mad
---
Warner Bros. Discovery Global Streaming & Interactive Entertainment
General streaming:
HBO Max | Discovery+ (India | UK & Ireland) | Discovery GO (United States | Canada) | Joyn24 | Player.pl (Poland) | Mega Go10 | ThreeNow | TuDiscovery.com
Specialty streaming:
Discovery VR | Motor Trend On Demand | Food Network Kitchen | Discovery Kids Plus
WB Interactive Entertainment:
Warner Bros. Games | Warner Play | WB Games Boston | WB Games Montréal | WB Games New York | WB Games San Diego | WB Games San Francisco | Avalanche Software | Cartoon Network Games | Adult Swim Games | Monolith Productions | NetherRealm Studios | Portkey Games | Rocksteady Studios | TT Games (Traveller's Tales | TT Games Publishing | TT Fusion | TT Odyssey)
Other assets:
Warner Bros. Digital Networks (OneFifty | Stage 13 | Uninterrupted | IStreamPlanet) | Otter Media (Rooster Teeth Productions | Fullscreen | Gunpowder & Sky) | Food.com | Discovery Digital Studios
---
CNN Global
U.S. domestic networks
CNN | HLN
International channels:
CNN International | CNN en Español (US and Latin America, Spanish) | CNN Brasil18 (Brazilian Portuguese) | CNN Chile (Spanish) | CNN Indonesia19 (Indonesian) | CNN-News1820 (India, English) | CNN Philippines21 (English) | CNN Portugal30 (Portuguese) | CNN Prima News22 (Czech) | CNN Türk (Turkish) | CNNj23 (Japanese)
Former channels
CNN Airport
---
Warner Bros. Discovery Networks U.S.
Factual and educational networks:
American Heroes Channel | Discovery Channel (en Español) | Science | Animal Planet | TLC | Discovery Life | HGTV (Hogar de HGTV) | Food Network | Cooking Channel 5
Lifestyle and entertainment networks:
Turner Entertainment Networks (TNT | TBS | TruTV | Turner Classic Movies) | Investigation Discovery | Oprah Winfrey Network | Destination America | Travel Channel5
Cartoon Network Group:
Cartoon Network (Cartoonito | Adult Swim (Toonami)) | Boomerang | Discovery Family7 | Discovery Familia
---
Home Box Office, Inc.
Television channels:
HBO (HD | OD) | HBO 2 | HBO Comedy | HBO Family | HBO Latino | HBO Signature | HBO Zone
Cinemax (HD | Go | OD) | 5StarMax | ActionMax | Cinemáx | MoreMax | MovieMax | OuterMax | ThrillerMax | Magnolia Network6
Production studios:
HBO Films | HBO Documentary Films | HBO Entertainment | HBO Enterprises | HBO Kids
---
Warner Bros. Discovery International
Animal Planet | Boomerang | Cartoon Network | Discovery Channel | Discovery Kids | DMAX | Discovery Science | Investigation Discovery | TLC
Americas networks:
Canada:
Adult Swim8 | Cartoon Network8 | Turner Classic Movies | Cooking Channel8 | Discovery9 | Discovery Science9 | Discovery Velocity9 | Magnolia Network8 | Food Network8 | HGTV8 | Investigation Discovery9 | Oprah Winfrey Network8

Latin America and Carribean:
Animal Planet | Cartoon Network (Brazil) | Cartoonito (Brazil) | Cinemax | Discovery Channel | Discovery Science | Discovery Turbo | Food Network | HBO Pack (HBO | HBO 2 | Family | Signature | Mundi | Xtreme | Pop | HBO+) | HGTV | Investigation Discovery | TLC | TNT (Series) | TruTV | TCM | Warner Channel | Glitz | HTV | I-Sat | MuchMusic | Space | TBS | Tooncast | Discovery Home & Health | Discovery Kids (HD) | Discovery Theater HD | Discovery World HD | ETC10 | Golf Channel Latin America11 | Mega (Chile)10 | Mega Internacional10 | Mega Plus10
Europe, Middle East and Africa networks:
Western Europe:
UK and Ireland: Adult Swim12 | Boomerang | Cartoon Network (+1) | Cartoonito | Discovery Channel | DMAX | Food Network | Discovery History | Discovery Turbo | DMAX | HGTV | Quest | Quest Red | Really | TLC | TCM Movies
France: Boing | Boomerang | Cartoon Network | Investigation Discovery | TCM Cinéma | TLC | Toonami | Warner TV
Benelux: Discovery Channel | Cartoon Network | TLC (NL | BE) | TNT
Central Europe:
Germany, Austria and Switzerland: Cartoon Network (Germany | Switzerland) | DMAX | Discovery Channel | HGTV | Tele 5 | TLC | Warner TV (Comedy | Film | Serie)
Hungary: Animal Planet | Cartoon Network | Discovery Channel
Other: Cinemax (HD | 2 | 2 HD) | HBO (HD | 2 | 3)
Nordics:
Sweden: Kanal 5 | Kanal 9 | Kanal 11 | Cartoon Network
Norway: FEM | MAX | VOX | TVNorge
Finland: Frii | Kutonen | TV5
Denmark: 6'eren | Canal 9 | Kanal 4 | Kanal 5 | Investigation Discovery
Southern Europe:
Italy: Animal Planet | Boing (Plus)28| Boomerang | Cartoon Network | Cartoonito28 | Discovery Channel | Investigation Discovery | DMAX | Food Network | Frisbee | Giallo | HGTV | K2 | Motor Trend | Nove | Real Time
Spain: Boing29 | DMAX | DKISS | TCM | TNT
Portugal: Boomerang | Cartoon Network
Russia & CIS:
Animal Planet | Boomerang | Cartoon Network | Discovery (Science | Ultra) | DTX | Golf TV | HGTV | Motor Trend | TLC

Southeastern Europe:
Romania: Boomerang | Cartoon Network | Investigation Discovery | Warner TV
Turkey: DMAX | Cartoon Network | Cartoonito
Greece: Boomerang | Cartoon Network | TCM
Czech Republic: Cartoon Network | Bulgaria: TLC
---
---
Middle East & Africa:
Boing | Boomerang | Cartoon Network (Africa | Middle East (Arabic | Hindi | English)) | Discovery Family (Middle East) | DMAX | DTX | Fatafeat | TNT (Africa) | Toonami (Africa) | TCM (Middle East) |
Asia-Pacific networks:
India and Pakistan:
Animal Planet | Cartoonito | Cartoon Network (India | Pakistan) | Discovery Channel (Tamil) | Discovery Kids | Discovery Science | Discovery Turbo | Investigation Discovery | TLC | Pogo
East Asia:
Japan: Discovery | Animal Planet | Motor Trend | Boomerang | Cartoon Network | Mondo TV | Mondo Mah-jong TV | TABI Channel | Tabi Tele
South Korea: Boomerang | Cartoon Network
Taiwan: Boomerang | Cartoon Network

Southeast Asia:
Asian Food Network | Boomerang (Southeast Asia | Thailand) | Cartoon Network (Philippines | Thailand | Hong Kong) | Cartoonito | Cinemax | Discovery Asia | Discovery Kids | DMAX | Food Network | HBO (Hits | Signature | Family) | Oh!K14 | TLC | Warner TV |
Australia & New Zealand:
Boomerang | Discovery Channel | Cartoon Network | TLC | 9Rush (Australia)15 | Discovery New Zealand (assets)
---
---
Warner Bros. Discovery Sports
U.S. television networks:
AT&T SportsNet (Pittsburgh | Rocky Mountain | Utah | Southwest | Root Sports Northwest17) | NBA TV | MLB Network (16.67%)16 | Motor Trend
International networks:
TNT Sports:
Argentina | Brazil | Chile (HD, 2, 3) | Mexico
Eurosport
Eurosport 1 (UK and Ireland) | Eurosport 2 (Denmark) | Eurosport 3 | Eurosport 4 | Eurosport 5 | Eurosport 4K | Eurosport Gold (Russia) | Eurosport Norge (Norway) | Eurosport Pluss (Norway) | Eurosport Asia | Eurosport India | Eurosport 360
Other assets:
Bleacher Report | Turner Sports | Play Sports Network | Eurosport Mobile | Eurosport.com | Eurosport Player | Discovery Sports Events | Eurosport Arabiya | Estadio TNT Sports | GOLFTV | Golf Digest (Golf World) | Motor Trend Group
---
---
Warner Bros. Discovery Global Brands and Experiences
Consumer products:
Discovery Adventures | Discovery Expedition | Discovery Mindblown | Discovery Store | Wizarding World | Warner Bros. Studio Store
Themed experiences:
Discovery Adventures Moganshan Park | Discovery Destinations | Discovery at Sea | Warner Bros. World Abu Dhabi | Warner Bros. Movie World | The Wizarding World of Harry Potter | Parque Warner Madrid
Content sales & distribution:
Warner Bros. Domestic Television Distribution | Warner Bros. Home Entertainment (Studio Distribution Services)
---
Other assets:
Discovery Game Studios | Discovery Private Networks | Discovery Program Sales | Discovery Access | InJaus | Discovery Studios | Media Alliance25 | Mega Media (27,5%)10 | Platforma Canal+ (32%)26 | Cartoon Network Books | Momlogic | TCM Classic Film Festival | Warner Bros. Digital Distribution | Warner Bros. Post Production Creative Services | Warner Bros. Sound | Warner Bros. Studios | Warner Bros. Technology | WB2B | CartoonNetwork.com | Vox Media | Philo
---
Former/defunct assets
Adult Swim Video | AOL | Atari | Atlanta Braves | Atlanta Hawks | Atlanta Thrashers | Bamzu | Brut Productions | The Burbank Studios13 | Canais Esporte Interativo (1 | 2 | BR) | Cartoon Cartoons | Cartoon Network (Spain) | Cartoon Network Too | Cartoon Network Video | Cartoon Orbit | Cartoonito (France) | Cartoonito (Spain) | Castle Rock Entertainment Television | Charter Entertainment | Cheddar U | CN Real | CNN+ | CNN+ (TV channel) | CNNfn | CNN Sports Illustrated | Comedy Central | DC Ink | DC Vertigo | DC Zoom | Death Row Records | DePatie-Freleng Enterprises | Dplay | E! | Hanna-Barbera Australia | The Essanay Film Manufacturing Company | Eyeworks | FilmStruck | Fine Line Features | Game Show Network14 | Geffen Pictures | Geffen Television | Hanna-Barbera | Hanna-Barbera Home Video | Hanna-Barbera Poland | Har Har Tharsdays | HBO (application) | HBO GO (US Only) | HBO Now | HBO/Cannon Video | HBO Defined (India) | HBO Downtown Productions | HBO en Español | HBO Netherlands (HBO 2 | HBO 3) | HBO South Asia | HBO Hits (India) | HBO Home Entertainment (Others) | HBO Independent Productions | HBO NYC Productions | HBO Savoy Video | HLN HD | WarnerFilms (Canada) | HOOQ15 | Hulu | Infinifilm | Kideo Video | KOL (AOL Kids) | The Ladd Company | Lorimar Home Video | Lorimar Television | Machinima | Midway Games | MTV | Nelson Entertainment | New @ 7 | New Line Home Entertainment | New Line Television | New Line Television Distribution | New Line Television Pay Per View | New York Cosmos | Nickelodeon | Orion Pictures | Panavision | Picturehouse | Prime Time Entertainment Network | Rankin Bass Animated Entertainment | Raw Feed | Red by HBO13 | Ruby-Spears Productions | Seven Arts Associated Corporation | Seven Arts Television | Showtime Networks | Silver Screen Partners | Snowblind Studios | Studio T | Summer @ Seven | Super Deluxe | T.M. Productions, C.A. | TBS Productions | TMZ | TNT Productions | TNT (Asia) | Ted Turner Pictures | Thorn EMI/HBO Video | Time-Telepictures Television | Time Warner Cable | Toonzai | Toonami (Asia) | Toonami (India) | TriStar Pictures (Others) | TCM 2 | Turner Classic Movies (Asia) | Turner Classic Movies (Europe) | Turner Classic Movies (Hungary) | Turner Classic Movies (Nordic) | Turner Home Entertainment | TW Telecom | Upwave | VH1 | Warner-Amex Satellite Entertainment | Warner Bros. Studio 2.0 | Warner China Film HG | Warner Independent Pictures | Warner Max | Warner Music Group | Warner-Nest Animation | WB Channel (India) | WB Toy | World Championship Wrestling | WPCH-TV | 3net | 7'eren | 7food network | BBC America | Curiosity.com | Discovery Civilization | Discovery Digital Networks | Discovery Education | Discovery Family (France) | Discovery Films | Discovery Geschichte | Discovery Health | Discovery Home & Health | Discovery Home & Health (UK and Ireland) | Discovery Kids (Canada)7 | Discovery Kids (UK) | Discovery News | Discovery People | Discovery Pictures | Discovery Real Time | Discovery Shed | Discovery Showcase HD | Discovery Travel (Channel) | Discovery Travel & Living | DKids (Middle East) | DLife | DMAX (Middle East) | Eurosport News | Fine Living | Fine Living (Italy) | Focus | Food2.com | Good Food16 | GXT | HGTV Remodels | HGTV FrontDoor | HowStuffWorks | Quest Arabiya | Ready Set Learn | Revision3 | SBS Discovery Media | Spoon University | Switchover Media | ThreeLife | UKTV (50%) | Vivolta | The Voice (TV Channel) | Great American Country | Chilevisión | Crunchyroll | TNT UK & Ireland | Nordic | France) | Group Nine Media | DKids | Food Network (New Zealand) | HBO GO (Latin America) | HBO Nordic | HBO Portugal | HBO España | Warner Bros. International Theatres (Warner Village Cinemas | Warner Lusomundo Sogecable Cines | Warner MyCal Cinemas) | Warner Bros. Studio Store | WB Kids, Young Adults and Classics | Williams Street East | Williams Street West | Xandr
---
1Minority stake, co-owned by Lantern Entertainment and Lionsgate Entertainment Corporation.
2Joint venture with Liberty Global.
3Joint venture with Paramount.
4Joint venture with Harpo Studios.
5Majority stake, co-owned by Nexstar Media Group.
6Joint venture with Chip and Joanna Gaines.
7Joint venture with Hasbro.
8Co-owned by Corus Entertainment
9Co-owned by Bell Media.
10Minority stake. Co-owned with Holding Bethia.
11Co-owned/under license by NBCUniversal (Comcast).
12Co-owned by Channel Four Television Corporation.
13Joint venture with Mei Ah Entertainment.
14Joint venture with Munhwa Broadcasting Corporation.
15Joint venture with Nine Entertainment Co..
16Minority stake, co-owned by Major League Baseball, NBCUniversal (Comcast), Charter Communications and Cox Communications.
17Joint venture with Seattle Mariners.
18Co-owned by Novus Mídia.
19Co-owned by Trans Media (CT Corp).
20Co-owned by TV18 (Reliance Industries Limited).
21Co-owned by Nine Media Corporation.
22Co-owned by FTV Prima.
23Co-owned by TV Asahi Holdings Corporation.
24Joint venture with ProSiebenSat.1 Media.
25Joint venture with National Media Group.
26Minority stake, co-owned by Canal+ Group (Vivendi) and Liberty Global.