1970–1989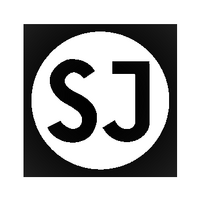 1990–2004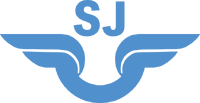 This logo was introduced in 1990.
2004–present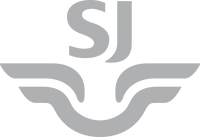 In 2004, SJ presented a new visual identity, mostly in grey colours. On trains and buildings, the logo often has a shiny metallic colour, while usually in black, white or grey (40% black) in print and online.
The implementation of the new identity was slow; the X2000 high-speed trains were renovated in 2005, but many other wagons still used the old colours for several years.