Contents

1948–1955
1955–1965
1965–1974
1948–1955

1955–1965

1965–1974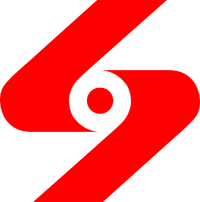 In 1965 Screen Gems launched a new logo, designed by Tom Geismar of Chermayeff & Geismar.
This logo's televisual accompaniment, commonly known as the "Screen Gems S from Hell" is very infamous to many people, and is believed to be one of the scariest logos ever.
"For a logo from the Sixties, this features very smooth animation, especially when compared to other logos of the time. However, this logo has gained somewhat of a cult following due to its notoriety for scaring some viewers."
In 1974, Screen Gems was renamed to Columbia Pictures Television. The Screen Gems name was brought back in 1999 for its film counterpart.
See also
Community content is available under
CC-BY-SA
unless otherwise noted.